Industry Update List
This page contains all the industry updates from the whole semester.
---
by Hcflow (

19 Nov 2008 05:59

)
Last Industry Update Of The Semester…
Hopefully this one will prove to be interesting. You should always finish with a BANG!!! so hopefully this blog will live up to the high standards set before it.
Back To Business…
Google Improves SketchUp 3D Modeling Apps…
I know very little on the subject of 3D modeling, but maybe a person with a background in architecture or engineering would find some interest in this.
What Is It?
Google SketchUp is software that you can use to create 3D models of anything you like.
It is user friendly, because anybody can learn how to use it through the use of tutorials, a Help Center, and the use of its worldwide community. A person can build models from scratch, or you can download what you need. People all over the world share what they've made on the Google 3D Warehouse. It's a huge, searchable repository of models. Most importantly of all…IT'S FREE!
Coming From Google It Is Said…
With edges that automatically break other edges where they cross, objects that are smart enough to know how they should behave when you interact with them, and drawing hints that are clearer and more consistent, Google SketchUp 7 is the most intuitive SketchUp ever.
What's New?
A bunch of new features to include:
Dynamic Components (3D models that are actual real-world representations in looks and actions)
Tagging option in the 3D Warehouse (To ensure credit is given where it is due)
An interact tool (Starts Dynamic Component actions, animations, and/or edits)
Component options (Allows the component to reconfigure automatically)
Updated scaling (No more stretching and distorting, adds and subtracts to the object to make it bigger or smaller)
3D Warehouse (a public area where users can upload and share models they have created from within Sketchup)
And of course Plugins
Need More?
Watch This Video:
My Thoughts…
This upgrade of the software would be good, especially for those that want to create new objects, but don't necessarily have the credentials or expertise to do so. This application would hopefully allow someone, such as myself, to be able to create structures, automobiles, or whatever with ease. They also provide a variety of tutorial videos and help center, which answers FAQs, how-to's, and practically anything else that could possibly be on the mind of the user. If I ever got the urge to want to build something, I would definitely give this product a try.
Anything Else?
YES!!!!
Google Mobile App Update With Voice Recognition Finally Available…
They finally done it!!! Google has finally released its update for it's Google Mobile Application for the iPhone. The application can use voice recognition to translate voice commands into search queries. This means no more
typing, especially since the voice recognition is fairly accurate according to various sources. It also gives you new access to other Google Apps.
Now instead of typing your favorite query, one can simply just say it and the items just pop up. Also, due to the iPhone's built in GPS, the search would pop up the local results, coupled with the random ones, making it easier to search for places, such as movies, restaurants, etc. It even allows a person to call the location directly from the application!…NICE!!!
The only down sides to this application is that it does not automatically take you to Google Maps, and it does not allow you to search your contacts and make phone calls directly from the application.
Any Questions???
Watch This Clip:
My Thoughts…
If I had an iPhone, this would be a sigh of relief. Being able to search things without the hassle of using the iPhone's touchscreen would save a lot of time and effort. This is true, especially for people who are always on the move or someone who is in motion, such as a driver.…No Accidents Here!!! LOL. If they improve the downfalls that I stated earlier (not going to Google Maps automatically, not allowing contact searches), then it would definitely become the perfect application for any iPhone user. For now, it is still a convenient application to have on the phone.
---
by schmidke (

17 Nov 2008 07:21

)
Google Site Search
Just a few classes ago we learned about custom search engines, including embedding a Google custom search into any Web page. Today I'd like to talk about a more advanced, custom search engine from Google called "Google Site Search." This search tool is specifically designed for companies that have websites and use the internet to do business. Google Site Search builds on Google Custom Search by adding business integration features, the option to turn off ads, a more customized look and feel, email and phone support, as well as this list of other features:
On-Demand Indexing -On-Demand Indexing lets you get a select number of pages on your website indexed quickly. You can have the latest version of these pages included in your Google Site Search within 24 hours.

Enhanced Index Coverage -Enhanced Index Coverage ensures comprehensive search results on any website by crawling and indexing more content, even for pages deep within a site.

Synonyms -Enable visitors to find documents with related terms without having to issue multiple queries. You can easily upload synonym dictionaries specific to your website. For example, (a search for [car] will now include [cars]). You can easily upload a custom synonym dictionary (a search for [fd] would include [fixed deposits] in search results).

Date Biasing -From now on, administrators can influence their search ranking based on the age of the documents (e.g., a recent product datasheet is weighted more heavily than older product documents). This feature can also be disabled and administrators can decide the level of influence for their sites (low, medium, high or maximum).

Top Results Biasing -Google Site Search allows you to target the top search results from specific sections of your website (such as your product catalog)
To learn more about Google Site Search check out the video below or go to the FAQs page:
My Thoughts
I was not able to get the full experience and see all the uses of Google Site Search given that you have to pay to put it on your web page. From what I read about it, however, I've concluded that it's a really great idea for any business that has a decent amount of routine visitors to its website. I would say a feature like or similar to this is essential for any company whose website has over a thousand visitors a day. A tool like this brings together what can be a lot of disconnected pages, allowing a shopper to find what they need, thus making their visit much more convenient.
You can clearly do a lot more with Google Site Search than you can with Google Custom Search. As times passes, it is likely that Google will add more features to its Site Search making it more useful to businesses that host visitors on the Web. If you are an entrepreneur looking to create a business that incorporates the Web (as most any good business should), Google Site Search is a resource and tool to be aware of.
---
Ancient Rome 3D with Google Earth

I am a big fan of Google Earth and have been using it in different ways for some time now. Google Earth is an awesome tool that combines photographs from satellites and compiles them into a real-life world map. You can view anywhere on Earth (with varying degrees of clarity) at the touch of a button. How about a quick tour of the world? I've found Google Earth to be helpful on several occasions, but most of the time I use it to map routes for running and biking. Inside the program, I use the path drawing tool to create, view, and calculate the distance for certain running routes throughout the area. Using Google Earth allows me to figure out how far I will be running, what I will see while running, and how difficult the run may be.
Anyways, Google has introduced a new addition to the existing Google Earth called "Ancient Rome 3D." This application allows users to explore the historic city of Rome as it stood centuries ago. Through this feature on Google Earth, students, teachers, tourists and historians can:
View a virtual representation of the city in 320 AD at the height of its development as the capital of the Roman Empire.
Fly around the city using Google Earth's unique navigation.
Explore more than 6700 historic buildings.
Zoom in to discover the detailed interiors of eleven ancient structures including the Colosseum.
Learn about Ancient Rome through information bubbles written by expert historians.
Ancient Rome 3D is the first ancient city to be added to Google Earth and it contains one of the most extensive collection of three-dimensional buildings of any city within the program. This historical project has been developed by Google with collaboration from Past Perfect Productions, the University of California, Los Angelos, the University of Virginia, and the Institute for Advanced Technology in the Humanities.
Download Google Earth and learn more about Ancient Rome 3D. To view Ancient Rome 3D, users should click on the "Layers" panel of Google Earth, select "Gallery," then "Ancient Rome 3D." For a youtube video describing further features of the application click here.
My Thoughts
I think this is a great idea, however I did not find the Ancient Rome 3D application to be all that user friendly, or interesting. While navigating inside Google Earth I couldn't find out how to get rid of the existing structures and only see what was in place centuries ago (I'm not sure if this feature is possible at all). Similarly, I was most interested in just seeing the general layout of the ancient city including where the majority of buildings were located and whatever else stood out to me. This was hard to do though given the limited number of 3D buildings that actually showed up and all the new structures from modern day Rome that got in the way.
Even though my experiences with Ancient Rome 3D were not the best, I'm sure further additions and new updates will make the whole program a lot more usual, easier to navigate, and a whole lot more interesting. Ancient Rome is an obvious choice for a historical city to model and incorporate into Google Earth. I am interested to see what other cities or features will come next. Something that would be really cool would be for Google to use their satellite photographs and group them by time period. This way a user could view the geography and features of certain areas during different periods of time and get an idea of how that area has progressed.
---
Google Code Jam
Ever wonder how Google is able to do so many complex things with computers and technology? Who is responsible for all the advanced programming that goes into creating all their Web resources? How is Google able to locate these technology geniuses? Well, the Google Code Jam may have something to do with it…
Last Friday, Google concluded its hosting of the Google Code Jam finals, an event which invited 100 of the world's top programmers to show their skills in a grand coding competition. The fifth annual hosting of this event began with over 11,000 contestants who attempted to solve complex algorithmic challenges by programming in the language of their choice.

During July and August, the top 500 semi-finalists did battle in regional competitions at 15 offices across Europe, Asia, and the Americas. A final 100 programmers were selected for the finale in Mountain View, California, home to Google's headquarters. After three hours of typing, debugging, and problem solving, Tiancheng Lou of China won the grand prize of $10,000. The Chinese also won second place, and Bruce Merry from the United Kingdom came in third. In total, the 100 finalists represented 23 different countries.
My Thoughts
Neither am I a serious programmer nor do I plan to be, but I thought this bit of news was interesting. I've always kind of admired people who can do crazy things with computers and make all sorts of programs. It really is a complicated art that takes skills not everyone poses. Google is branching out and finding so many ways to get involved and potentially grow their business. Although I had never heard of the Google Code Jam before, I am not surprised that its been happening.
As far as the contest goes, all top 100 finishers were awarded a cash prize. I wouldn't be surprised, however, if Google turned around and gave some of these people a job, or at least kept an eye on them. Another noteworthy point about the competition comes from the fact that of the 100 finalists, 23 countries were represented. This really shows how widespread and universal computers are becoming, and how succeeding in business and a lot of things these days depends on them. Soon enough, people everywhere will be connected by computers and through the internet. On a final note, if any of you out there have an great interest in computers especially complex programming you might want to enter into next year's competition. A free trip would be great and you have nothing to lose, so its worth a shot.
---
Google to Present at 8th Annual Morgan Stanley Technology, Media, and Telecoms Conference
I ran across this news clip pertaining to Google and I thought that some people might be interested in it. I know our class has an employee from Google coming in to speak next week, but this is another great opportunity to hear from some of Google's talent. Senior Vice President of Google and President of EMEA Operations, Nikesh Arora (biography here) will participate in a question and answer session at the Eighth Annual Morgan Stanley Technology, Media, and Telecoms Conference in Barcelona. The session is scheduled for 3:45am Eastern Time on Friday, November 21, 2008. Here you can access the live audio webcast.
My Thoughts
Although the initial airing of the live webcast on Friday at 3:45am isn't the best time, I'm sure the audio webcast can be listened to later on. I would like to check this out and hear what Nikesh has to say. After viewing his biography its safe to say that Mr. Aurora has a long list of accomplishments. This is pretty much true for all of Google's top employees, as many have graduated at the top of their class from multiple prestigious universities. Given this, I always think it's a great opportunity when you have a chance to hear someone from Google speak. I'm glad that the audio webcast is in a question and answer format because then you have no one idea what to expect. Unfortunately you don't have the chance to ask questions yourself, but I bet there will still be many exciting and informative questions asked by others.
---
by thauck (

12 Nov 2008 14:37

)
There have been a couple of really interesting Google developments since the last time we had an update in class. I think the fact that these updates are so random highlights one of my favorite parts about Google: they do everything!
Google Video Chat
This week, Google has added video and voice chat to its popular Gmail service. This new function is integrated into the Google Talk feature that already exists on Gmail. What makes this particular method of video chatting more convenient than pre-existing video chat software is that users merely have to add a plug-in to their browser to be able to use it, versus services like Skype that require users to download a full program and create an account.
My Thoughts
Personally, I am excited to start using this service. I am a big video chatter and have been ever since I got a MacBook with a built in iSight camera. I started as a user of Apple's iChat program and eventually worked my way over to Skype. This summer, Skype was the main way I kept in touch with friends in family while I traveled abroad in Europe. That being said, one of my favorite features of Skype that Google doesn't currently offer is that you can actually use it to call real phones and for cheap. I added about $20 of calling time to my Skype account when I got to Europe and I called the United States on numerous occasions to talk to family for what was sometimes up to 40 minutes. I still have over $10 dollars on my account! You really can't beat that price for international calling.
I imagine that over the next few days and weeks that I will test out the Google video chat more than a few times. I have a lot of friends that are spread out all over the entire country, and while I could potentially chat with them on Skype, I don't. It's not so convenient to have to find out what their user name is, add them, and remember to open Skype every time I am on my computer. Having video chat integrated to Gmail, which I am absolutely and totally addicted to, makes the whole process way easier.
Tracking Flu Trends
As the winter cold and season descends upon us all, Google.org (the non-profit arm of Google) has made a very interesting discovery: apparently there is a strong correlation between the number of searches of flu-related queries and actual cases of the flu. Google.org's Predict and Protect Team has compiled this information and has started to track flu trends state by state. I got the following quote from an article about this service in the New York Post:
"Our team found that certain aggregated search queries tend to be very common during flu season each year," the Web site posted on its official blog.

Terms such as "flu symptoms" or "muscle aches" are some common examples.

"We compared these aggregated queries against data provided by the US Centers for Disease Control and Prevention and we found that there's a very close relationship between the frequency of these search queries and the number of people who are experiencing flu-like symptoms each week," the company said.
Right now, Michigan's flu activity level is "Low", but according to the historical graph, it looks like were headed straight towards a huge spike in flu levels.
My Thoughts
How perfect is this for what we've been discussing in BIT 330?! I think that this is a really cool example of why tracking trends can be super useful. What makes this data exciting is that it might actually give disease control specialists a new advantage in fighting the influenza virus. People are using Google as they get the flu, so activity ranking is very up-to-date meaning these officials can start to fight the virus as it happens, rather than just sit back and react to it.
I have to say that I think it is very cool that Google has this non-profit arm. The company is not only an innovator in web-based technology, but is also an extremely positive contributor to society in other ways. You really cannot say that about every company on Google's level!
---
by bryblum (

03 Nov 2008 16:46

)
Yahoo! and Rhapsody Deliver Full Song Playback
Think back to just a few years ago, when Napster had just been released, and it was the only way to download music tracks. Since then, a world of change has occurred in the downloadable music industry. First, competitors like Kazaa and Morpheus came about and gave Napster a run for its money. Then came the lawsuits by the RIAA, where Napster was sued by major bands and record labels, and anyone caught downloading music illegally was issued a huge fine. Finally, Napster was made a pay service, and the iTunes music store took over the industry.
Well, last month was another important event in the downloadable music industry. On September 18th, 2008, Yahoo! announced that it would be teaming up with Rhapsody to enable full-song playback in their Yahoo! Search results. That's right. Those who use Yahoo! search can type in an artist and song, and will be able to click "play" at the top of the search results and instantly stream full-length songs.
What's the catch? Well, there are a few:
Not ALL songs ever created are available for streaming. However, an impressive 5 million tracks are available.
Users can only listen to 25 free full-length tracks every 30 days. Once you have listened to your 25 free songs, you must subscribe to the Rhapsody service or continue to listen to an unlimited amount of 30 second previews.
How does it work?
Yahoo's FoxyTunes player supports the new initiative
When the user clicks the play button, FoxyTunes opens up near the bottom of the browser window
My experience with the feature:
Excited to check this feature out, I pulled up the Yahoo! Search page, and typed in the first song that came to my head. It happened to be Edgar Winter Group's "Frankenstein". I know, random. I typed it in, and no "play" options came up. Maybe my song selection was a little too old or too specific, I thought.
Trying to think of a newer, more relevant song, I came up with "Womanizer" by Britney Spears. Again, nothing. Maybe it was too new?
Finally, I typed in just "The Beatles", and a list of streamable songs popped up. The sleek player on the bottom popped up, and it was really easy to stream the song. Awesome.
Concluding thoughts:
Overall, I think that this is a great move for Yahoo!, as they try to move into the music downloading space. Google doesn't offer the same service, so it may help in gaining some market share. However, it's limitations will definitely hurt it in the long-run. Personally, when I want to hear a song these days, I go straight to YouTube and search for it. There is a YouTube video for almost every song out there, which has the full-length song as the audio and a fixed image as the video. Since Yahoo!'s library of available songs is unlimited, I will probably continue to use YouTube to listen to a song I want to hear. Yahoo!'s move towards providing digital media will likely cause Google to counter, by acquiring or teaming up with a pay-for-music site. I imagine that in due time, an unlimited amount of full-length songs will be searchable and playable on Google and Yahoo! search engines.
Related Links
Facebook seems to be mulling a similar decision, as it looks to enter the digital music industry. Facebook too?
MySpace is looking to control the industry as well. Check it out.
---
Brand-New Yahoo! Calendar is Released
What was one present that I could always count on getting for the holiday season during my childhood? A calendar. The calendar was themed, each month had a different photo, and I would hang it on my wall next to my desk. Well, those days are long gone. In a move to continue its realm as the number one web-based calendar service in the world, Yahoo! Calendar released a brand-new beta version on October 8th, 2008. The new calendar is more user-friendly and intends to enable its users to be more productive and more organized.
Some features of the new beta version
Interoperable with other online calendar services, such as those from Mozilla, Apple, Microsoft, AOL, and Google.
New calendar zoom capabilities
Integration with Flickr, where users can add images to their calendar and give it the feel of a classic wall calendar
Reminder feature can be set to send text messages as a reminder of alerts
Drap and drop capabilities allow the user to drag appointments to new dates
A new to-do list
My experience with online calendars
I have used an online calendar for years. To be completely honest, I don't need a lot of add-on features when it comes to my calendar. I just want the ability to add appointments and view them. In my opinion, the most important feature of an online calendar is interoperability with other calendar services. For example, when I get a new phone, I want to be able to automatically load my calendar onto it without worrying about compatibility issues.
What do I think of the new features?
The new features seem generally unimpressive and non-essential. The ability to add images to your calendar is purely an unnecessary add-on. Most of the new features in the beta version sound cool, but really don't add to the functionality of the calendar. I haven't gotten the chance to use it yet (since it hasn't come out), so I'll reserve judgment. That being said, I'm not too excited about the release.
---
Some concluding thoughts on Yahoo!
Alright, I'll come out and say it. I'm worried about Yahoo!. Here is why:
They used to be on the cutting edge of innovation at all times, revolutionizing the search industry and everything that came with it. These days, however, they have fallen to a very distant second place to Google.
I signed up to do my industry update on Google. Why? Because they are more exciting, more innovative, and I felt that they would have more interesting news surrounding them. However, I switched over to a Yahoo! update because only ONE other person had chosen Yahoo! for an industry update. This shows you something about what the average American thinks of the two companies.
There is usually enough Google news for there to be 2 complete industry updates a week! I had over 6 weeks of potential Yahoo! news to fill my industry update. I struggled to find two semi-interesting stories!
Google continues to lead the way for innovation 95% of the time, and Yahoo! follows.
Step it up, Yahoo! You're getting dominated!
---
---
by Caitd (

03 Nov 2008 17:25

)
In the last U.S. Presidential Election, 64% of the U.S. population 18 and older voted. That's up from the 60% of the eligible voting population that voted in the 2000 Presidential. That's great, but what about all those people who aren't voting? According to the2004 U.S. Census, the number one reason (20%) for not voting was being "too busy" with work or school. Google has a solution to this problem- Vote Hour.
Vote Hour
In efforts to increase voter turnout this election, Google CEO Eric Schmidt has asked other CEOs of companies and presidents of universities all across the United States to create short videos and upload them to YouTube to encourage their employees and/or students to get out and vote. You can also check out the Vote Hour website. You can search for your company or university to see if there is a video clip from the CEO or president. If you cannot find your university or place of employment, the site provides an option to send a form email to your boss to encourage him or her to participate. The site also has an option for bosses to create videos and upload them.
Watch University of Michigan President Mary Sue Colman Support Vote Hour:
The site also uses an application of Google Maps called US Voter Info to allow voters to find their polling location. You type in your home address and Google Maps will pin point where your polling location is in comparison to your house and allows you to get directions if you need them. It also provides information on a state by state basis on early voting and voting by absentee ballot. If you are not sure if you are registered to vote, Google provides links to check if you are registered in the state based on your address. It also gives information on how to become registered in that state. The state's voter hotline is provided as well.
Google Election 2008
Too busy to check it out online? Google 2008 Election has an application that lets you get the latest election news on your phone: including the latest election news, voter information by state and you can find your voting location. All you need to do is type your phone number into the Google Mobile Application and it will send a text message to your phone with further instructions. You can also do this by visiting m.google.com/elections from your phone. The service is provided free from Google.
The site provides a section called "Explore the American Political Landscape" which uses various Google applications and tools to allow people to learn more about the candidates that are running for the U.S. Presidency.
You Choose '08 is a YouTube site that allows voters to check out campaign ads, candidate speeches and the presidential and vice presidential debates. For example, if you wanted to know where Independent Candidate Ralph Nader stood on helping the homeless you could view a clip of him speaking on that issue at You Choose '08. The different candidates get their own section where you can search for clips with them speaking about the issue you want to find out more information.
You can use Google Earth to check out historical election results. You must download Google Earth first, and then again download the historical information. The maps show how the population has voted in past presidential elections from 1980 through 2004, and include election results at both the state and county levels. This information can be further broken down as the maps also include demographic information. The demographic information is provided by information from the 1980, 1990, and 2000 US Census.
You can use Google Maps- Election Map Gallery. These provide maps from Twitter, Huffington Post Headquarters map, National Almanac Map, and several different maps the chart out the different Presidential and Vice Presidential candidate's path from birth to the race for the presidency.

You can use the Twitter Election Map to watch different parts of the world discuss politics. The messages pop up in real time from all over the world. Users can comment on anything regarding the election or just current political news. It's interesting to be able to check out what other people all over the world are saying about the U.S. presidential election in real time. It can help you keep up with the different political trends as they happen instead of reading about them in the polls or election news outlets.
Palin's Journey/Biden's Journey/Obama's Journey/McCain's Journey: these maps all show the path each Presidential and Vice Presidential candidate has taken up until this point. It charts out all major events in the candidate's life including: birth, high school, college, etc etc. It does this over Google Map output. You can choose to look at the map view, the satellite view or a hybrid view. At each point along the way there is a blurb with a fact about that point in the candidate's life. You can click autoplay and go through the chart or you can click through it yourself. You can also pause if you need more time to read the information provided.
Do not have time to catch what the candidates are saying as they sweep across the country one last time before the election? Check out the various video clips map. For example, if you for some reason want to know what a candidate said in Colorado, for example, you can always check out the candidate's video map. It provides video clips of speeches on a per state basis.
Wouldn't you like to know what experts are saying about key election issues? Knol provides access to their thoughts and opinions by having experts from leading think tanks including the Cato Institute, the Economic Policy Institute, the Heritage Foundation, and the Center for American Progress Action Fund debate key policy issues.
This site has been around for awhile, but the Knol debate project is fairly new. It is a site that hosts many knols (or units of knowledge). The authors of the knols can take credit for their writing, provide credentials, and elicit reviews and comments. Anyone can share their thoughts and opinions on the debates by posting comments or questions.
Is there something in the election that is really important to you, but it is not currently being debated? The site offers the option to suggest your own new topics for debates. Also, you should check out the debates on topics that are already posted. For example, if you wanted to learn more information on the bailout package you could check out the debate on the bailout. It's in its closing argument stage!
This forum is a good way to see what the experts are saying and what the rebuttals are to those arguments. The debates progress slowly; however, and I could see people losing interest quickly or forgetting to go back to the site to check the progress of the arguments.
Some concluding thoughts:
There are many different ramifications of Google's efforts to increase election awareness. Twenty percent of people that did not vote in the last election cited reasons such as work or school for not voting. To combat this Google is promoting Vote Hour. By collaborating with CEOs and university presidents around the United States, people have less of an excuse not to vote, but just voting is not quite enough.
Google is providing the tools with their election website making it possible for more and more voters to become educated. It is providing different forums for people to express themselves and get involved with the election without actually having to join a political campaign. Also, maybe reading the newspaper just isn't for you. Before you had the traditional sources for getting news: papers, magazines, the radio and tv newscasts. People have been able to get their news from the web for awhile now, but this brings a wealth of different sources of news and opinions to one spot, and because of the variety of types of news sources (interactive news maps, speech archives, articles, debate forums etc) it has something that will interest everyone. It is also helpful in that it puts the facts together for you. Busy students and employees do not always have the time to aggregate all the news stories and facts about the candidates. That way everyone can become an informed voter. The use of the internet has really changed the way many of us get our news, but now there hopefully is something that will pique everyone's interest.
Get Out and Vote!
---
Google, Yahoo, Microsoft to Adopt Human Rights Guidelines
This Tuesday, Google, Yahoo and Microsoft announced that they will adopt guidelines that will limit what user data they will share with government authorities around the world in an attempt to promote free speech and protect human rights. Additionally, the internet giants have agreed to consider human rights issues when implementing new services and expanding into new countries, as well as train employees on these issues.
While symbolically significant, the guidelines are vague and do not forbid any particular action. According to Morton Sklar, executive director of the World Organization for Human Rights USA,
"What's disappointing is that the amount of effort … didn't produce something more substantial."
What does it mean?
From the perspective of peoples in oppressive societies, the guidelines are the first step in building the trust necessary to promote the use of new technologies. On the other hand, it also means that companies may not expand their services to these countries in order to comply with the guidelines. Google, for example, does not offer email or blogging services in China.
From an American perspective, a coordinated effort to protect the privacy of users in oppressive societies is essential to the development of free speech in that society. It is, on the other hand, somewhat paternalistic to assume that American firms know the right way to protect people in oppressive societies. Nonetheless, the effort seems to be a genuine effort to 'do the right thing.'
From a public policy standpoint, the effort seams to part of a growing trend among technology firms: expanding corporate social responsibility to include legislating from the boardroom. The repercussions of these efforts have yet to be realized.
On the whole, the guidelines will likely have little impact on users in most developed societies.
Source(s) & Additional Reading
ABC News
Silicon Valley / San Jose Business Journal
USA Today
Authors, Publishers, and Google Reach Landmark Settlement
Google reached a settlement with The Authors Guild and the Association of American Publishers (AAP) on Tuesday, ending the three year legal battle. Under the terms of the agreement, Google will pay $125 million to help establish a Book Rights Registry to protect and compensate copyright holders, resolve additional claims and cover legal expenses.
According to Google, The agreement will provide:
More Access to Out-of-Print Books – Generating greater exposure for millions of in-copyright works, including hard-to-find out-of-print books, by enabling readers in the U.S. to search these works and preview them online;
Additional Ways to Purchase Copyrighted Books – Building off publishers' and authors' current efforts and further expanding the electronic market for copyrighted books in the U.S., by offering users the ability to purchase online access to many in-copyright books;
Institutional Subscriptions to Millions of Books Online – Offering a means for U.S. colleges, universities and other organizations to obtain subscriptions for online access to collections from some of the world's most renowned libraries;
Free Access From U.S. Libraries – Providing free, full-text, online viewing of millions of out-of-print books at designated computers in U.S. public and university libraries; and
Compensation to Authors and Publishers and Control Over Access to Their Works – Distributing payments earned from online access provided by Google and, prospectively, from similar programs that may be established by other providers, through a newly created independent, not-for-profit Book Rights Registry that will also locate rightsholders, collect and maintain accurate rightsholder information, and provide a way for rightsholders to request inclusion in or exclusion from the project.
What does it mean?
The settlement sets a very important precedent: that information can be freely distributed while still respecting the rights of copyright holders. For most people, it means that having access to the internet is the same as (and in some ways better than) access to the resources of world class academic institutions. It's truly a flattener (to borrow from Thomas Friedman) that will extend knowledge to every part of the globe.
Moreover, it sets the precedent that a young tech company can stand firm in its values, defy established institutions and come out ahead. $125 million is small price to pay for intellectual freedom.
Source(s) & Additional Reading
Google Press Center
Market Watch
Yahoo Finance
Yahoo Web Analytics Launched
Yahoo announced earlier this month that they have launched Yahoo Web Analytics into beta (almost three years after Google Analytics went live). The service will operate much like Google Analytics, providing website owners with critical user data that they can use to improve their websites. The service will provide data on "trends, visitor paths, and individual visits and transactions."
What does it mean?
The new service will provide some conveniences to current Yahoo account holders and may improve Yahoo's competitive position. However, on the whole, I don't think much will change given the popularity of Google Analytics. Google certainly has the first mover advantage in free analytics services. Yahoo's effort is too little too late.
Source(s) & Additional Reading
Just for Fun… Microsoft, Yahoo Team Up to Fight Cyber Scams
According to the BBC,
Microsoft and Yahoo have teamed up with Western Union and the African Development Bank to combat the nuisance of hoax lottery emails.
In short, the firms are working together to combat classic cyber scams that promise fictitious fortunes from the African Development Bank in exchange for a small fee.
What does it mean?
I'm sorry, but you might not win as many African lotteries this month…
Source(s) & Additional Reading
---
by mlrossit (

27 Oct 2008 13:36

)
TinEye: Image Identification Technology
A useful new image search engine is TinEye by Idee (the self-described "visual search company"). TinEye, which is currently in beta, is the first search engine on the web to use image identification technology. In other words, rather than submitting a written query, you upload an image to find out where and how it appears on the web. Basically, it's the exact opposite of your typical Google Image Search.
How It Works
According to Idee, TinEye creates a unique and compact digital structure for each image that is added to the search engine's index. Idee appropriately refers to these digital structures as 'fingerprints.' Each time you upload an image to be searched for, its fingerprint is compared to every fingerprint in TinEye's index. It's important to remember that TinEye looks for the specific image you upload, not the content of the image. Therefore, TinEye cannot identify people or objects in an image. Likewise, it cannot find different images with the same people or things in them. It can however, find different versions of the particular image that you provide. Idee claims that TinEye has indexed 1,013,140,121 web images to date. The company states that new images are being added regularly, but an average rate is not given.
What Can TinEye Do For You?
Besides being fun to play around with, TinEye actually has some pretty useful features. Here are just some of the common uses of TinEye.
Find websites containing more information about an image
Attribute an image to an author or source
Find high (or higher) resolution versions of an image
Research the usage and placement of editorial or stock images
Find modified or edited versions of an image
Research corporate imagery or brand usage online
Track the popularity or distribution of an image online
There's actually an entire TinEye blog if you're interested. If nothing else, there are some pretty interesting images that are worth taking a look at.
First Impressions
First of all, signing up for a TinEye account is ultra-simple and takes all of 30 seconds (depending on how long it takes to get that oh-so-annoying activation email). In order to test TinEye out, I picked a random image off my computer and submitted it. This particular image was of a red corvette that I had once used as my desktop background. Needless to say, TinEye found over a dozen different websites that held this exact image. So I decided to give TinEye more of a challenge. This time I uploaded an image of an Atlas rocket being launched from Cape Canaveral, which oddly enough I just downloaded from Ohio State's library website. TinEye did it again! This time it returned eight different sites that use this image, with the OSU website being the number one result.
Odd Results
My next test was to search for an image of my friends that I had uploaded on Facebook several months ago. Oddly enough, TinEye did not return any results for the one image that I knew for certain was on the web. Also, I submitted one of those 'sample images' that were preloaded on Windows Vista. TinEye returned several pages of matching results. The only problem… not a single one of the results was a Microsoft website. As I continued to search for images (all of which I knew were downloaded off the web), I found that TinEye yielded results about 50% of the time. So an image search with TinEye can at best be considered hit-or-miss. Another major downfall of TinEye is that uploaded images have a maximum file size of 1 megabyte. This constraint rendered several of my searches useless. With that said, it's a really cool concept that will undoubtedly improve over time. Just think, this kind of technology was reserved for the likes of the C.I.A. and F.B.I. just a few years ago. Now it's online for the world to test out.
Final Thoughts
I can't say that I'd actually use TinEye to research the usage and placement of editorial images, but I could easily see myself utilizing it in other ways. How often have you downloaded an image to put as your desktop background, only to find that it's blurrier than you originally thought? Wouldn't it be nice if you could easily find a higher resolution version of that same image? This is how I see myself using TinEye the majority of the time. It's also extremely useful in finding out more information about an image. For example, when I searched for the Atlas rocket image, I had no idea what kind of rocket it was. Using TinEye, I learned the following in 1.780 seconds:
it was an Atlas 120D rocket
named Friendship 7
which rounded the Earth three times
on February 20th, 1962
piloted by John Glenn
Obviously TinEye can serve as a convenient and useful research tool … when it works.
---
by dpnick (

27 Oct 2008 19:13

)
The majority of Google news this week surrounds it's new operating system, Android, and it's entrance into the mobile phone market with T-Mobile. This will be the subject of my industry update.
Google and T-Mobile introduce the G1
On October 22nd, 2008 Google and T-Mobile introduced the G1. A smartphone that features both a touch screen (like the iPhone) and a physical keyboard, the G1 represents a new development for Google. Starting as a simple search-engine site just 10 years ago, Google has expanded into an amazing corporation, and their new developments with Android and the G1 represent their next step into the future. Check out the G1 at the T-Mobile G1 homepage.
If you go to Google.com, you can see that Google is advertising the G1 on its homepage. It reads, "New! The G1 phone is on sale now. Learn more." It's hard to imagine the kind of impact this advertising will have. Millions upon millions of people use Google each day. This could prove to be an enormous boost for G1 sales!
How does the G1 compare to the iPhone?
Here are a few of the important features of the G1:
3G, GPS, Wi-Fi, Bluetooth
touch screen and slide out keyboard
3.2-megapixel camera (with auto focus)
operates on Google's Android operating system
One key difference between the G1 and the iPhone is that the G1 offers an actual physical keyboard, which may appeal to many individuals who dislike the iPhone's touch keyboard. Both products offer the same radio features (3G, GPS, Wi-Fi, and Bluetooth), although currently AT&T's 3G network is stronger than T-Mobile's. The camera on the G1 (at 3.2 megapixels) is much better than the iPhone's (2.0 megapixels). This page provides an awesome side-by-side comparison of the G1 and the iPhone.
A "browser battle" showed that Google's G1 was faster than the iPhone, but browsing with the iPhone is better.
The G1 seems to finish loading most Web sites faster than the iPhone, but Apple's intelligent site scaling, "pinch" zoom, and content-aware, double-click zooming make it, in our opinion, a better gadget for browsing the Web.
Walt Mossberg of the Wall Street Journal gives an excellent review of the G1:
Android
Technically, the G1 phone is considered a T-Mobile product. It is manufactured by a company called HTC and sold with a T-Mobile phone service. However, it runs on Google's Android operating system, and is heavily linked to Google features, such as Google Calendar, Map, Mail, YouTube, etc. Google spent a lot of time manufacturing the phone, and therefore it is established that the phone is a partnership between T-Mobile and Google.
The T-Mobile G1, manufactured by HTC, appears to be the first commercial product to be promoted on the Google home page. But that's not how Google sees it. For Google, the G1 is not a third-party product. "We see T-Mobile's G1 as a Google product since our platform is embedded on the phone, and we promote Google products on our home page when we feel it's useful for users," a Google spokesperson explained via e-mail.1
The coolest feature is that "the Android will run on any hardware that makers choose to design, and that Android can be expanded in ways that Apple doesn't and will never allow - there's a lot of room to fix and grow."
The iPhone is a closed platform, with developers needing to use Apple as a gatekeeper for constrained applications. Android, by contrast, is all about openness: open source (not the whole platform yet, but that's the goal), with a commitment by carriers to allow any phone running any software accessing any service.
Indeed, the Android operating system is very unique and provides opportunities that not even Apple can supply. Because of this, many people believe that Android may very well represent the future of technology. If the G1 is successful and Android is well-received (which already appears imminent), Android could very well meet this goal. Check out this article: Where Will Android Go Next?
When it comes to its new mobile operating system, Android, Google's dreams go beyond just mobile phones. Indeed, the company is hoping that the open-source version of the software will eventually find its way into a panoply of devices.
Here is a video discussing Android. The subject might be a little complex, however, the main ideas are summarized above.
My Impression
My verdict of the T-Mobile G1 is very biased: I am a huge Apple fan (I am doing my class project on Apple) and I absolutely love the iPhone. I got a chance over the weekend to try out a G1 and I must say I was impressed. I was not able to spend much time analyzing the Android operating system, and therefore I can't provide much of an impression of it, however, I was very pleased with it's functionality with Google apps (see #1 below). My biggest problem with the G1 was the physical keyboard, because I personally dislike phone keyboards because the keys are too small (and I love the iPhone's touch keyboard). However, while it isn't as user-friendly as the iPhone, it does have many cool features. My favorite features of the G1 are:
The Android operating system is great if you use Google applications, such as checking Gmail and using Google Calendar. It works very well and is extremely easy to use.
The camera is awesome! It has an amazing 3.2 megapixel camera that takes sweet pictures.
The customizable desktop is really nice.
And don't forget: The G1 is cheaper than the iPhone, both the phone itself and the service. The G1 is on sale for $179.00 compared to the iPhone's $199.00. The plan is also cheaper at $60/month, compared to the iPhone's $65/month (for unlimited data plan).
Reviews around the Web are very positive for the G1 and Android, with many analysts predicting that the G1 will be a strong competitor to the iPhone. The consensus around the Web is that while the G1 is not as polished as the iPhone, it has amazing potential to grow because of Android's open-source capabilities. This gives it an advantage over Apple, and could prove extremely fruitful for Google in the future. I believe that Android will be very successful, and I'm afraid to say that the iPhone's dominance may be near an end.
I'd rather review the phone I have in front of me (iPhone), but it's easy to see how Google and its partners could move light years beyond this first release by the middle of next year.2
While G1 success is Google's short-term goal, I think Android will flourish and therefore it's very feasible to imagine Android's wide acceptance into the market in the future (Google's long-term goal). This could very easily catapult Google to an even higher level (and just when you thought they couldn't get any better). Well done Google, well done.
---
by dylanb (

22 Oct 2008 15:12

)
iGoogle Re-Launch
Google revamped the iGoogle interface recently. The main changes include:
Full canvas view
Full feed reading
Improved Google Gadgets
Left navigation
I am not a frequent iGoogle user but after looking at the Google tour I thought I might have to give it a try. I played around with it and it seems to work flawlessly and look very clean and minimalistic. I might start using it as a full time, one problem is that there seems to be so many gadgets that it's almost too hard to find them.
The problem I used to have with iGoogle was the integration with Google Reader. I want to be able to turn all my feeds into their own widgets, not combine them all into one small cramped widget. Thankfully Canvas view allows you to view full feeds from your iGoogle widgets and Google Reader feeds simultaneously.
One problem I have even with the new Google Reader is how much it relies on GMail and is basically catered around people who use it. Although there are addons for Hotmail and Yahoo and such, there is no way to use my UMich email with iGoogle that I know of.
Overall its a great addition and I would imagine is one of Google's more popular products (besides search).
Google opens up your profile to search engines
I didn't know this but apparently Google is allowing users to create profiles and has been for a while. However now Google has opened up the profiles to search engines. This might not seem like a big deal but it appears to be a trend toward some sort of "Google People Search". Where searching for a name yields the users profile in a sidebar or something along those lines. Google's idea of the profile seems to be something that would have basic information as well as links to other profile services like Facebook, Myspace, LinkedIn, or a personal website.
This isn't altogether a bad idea because in some regards it would give people a little control over what information people would find when someone Googles them by controlling their profile. In last weeks search updates we learned about 123people and other services but it appears that Google wants to join the game of "people search" as well.
Google Voting Information
Google released a voting information site that takes your address and tells you your local polling place. This is all done through Google Maps so you can also get directions. Google noticed a trend of people Googling where to vote so they set up this site. Side projects like this show how easy it is for Google to manipulate the tools they have created into specialized functions.
Google Apps adds footnotes
Google Docs have clearly not even come close to competing with Microsoft Office at this point but it seems like they are making progress all the time. Right after Steve Ballmer mentioned that you "can't even put a footnote" on a document in Google Docs, the feature appears in Google Docs.
The issue for Google in my opinion is whether the concept of hosted office applications take off. I'm no fan of Microsoft Word but I just haven't had enough reason to ever make the jumps to Google Docs. The linked ZDNet article also makes a point that Google will have to make everything available offline in order for them to be a complete package. Without an online package Google Docs just seems like too technical to ordinary users or they don't trust their documents stored online (although Google's servers are probably much safer than their own machines). I think eventually Google Docs will go head to head with Office but it's just not there yet.
Google/Yahoo Quick Update
Despite reports that the Google/Yahoo deal is in trouble, the two companies claim they are still in talks with the Department of Justice. This article on paidContent says that if the DoJ comes to a decision then the partnership will be made and wait to see if the government sues. But it's most likely that the companies will offer up voluntary conditions to prevent a future lawsuit.
---
by (user deleted) (

15 Oct 2008 15:13

)
I will discuss three different updates/releases in the search industry and why they are important to you.
123people is a new people search engine planned to be released later this week (its currently in beta form). It's designed to search the social web to gather and identify information from publicly available social websites. The results contain information from (among others):
Social media profiles (Facebook, Myspace, Linkedln)
Instant Messenger Profiles such as AIM or Twitter
Newspaper articles
Phone numbers and emails
Overview
This is similar to other social web search engines like Peek You or Wink, but tries to separate itself with its unique results interface. After submitting a query, the results are displayed in boxes depending on what category they are defined. For example, when I searched my last name, it displays the images that match this query along the top row, followed by numerous other boxes divided into two columns (email addresses, phone numbers, websites, facebook profiles, videos, blogs, documents, and even Amazon usernames).
Limitations
When compared to other social web search engines, 123people lacks in a few areas. First, the site gives you the option of searching people in various locations, but it limits it to Germany, Austria, Switzerland, United States, and World (its an Austrian company with German emphasis). This is great for us, but how about the hundreds of other countries? Additionally, Peek You or Wink offer the ability to search user names on the main page, whereas 123people does not. Although you can search for user names, you have to take an indirect route.
My Thoughts
Personally, I am not a big fan of the idea of a social web search. I understand that all of this information is available on pubic websites, but I found it somewhat creepy that this site organizes my life into one page for anyone person to view. With sites like Peek You, the person you are searching for needs to have an active profile on the site to retrieve specific information. However, I did find the interface to be very intriguing. I liked the idea of how my search query was divided into categories such as websites, videos, documents, images, and blogs all on one page. I think this concept could be very user beneficial for other alternative search engines. Overall, the search engine was very effective in retrieving my results and is worth using depending on your task.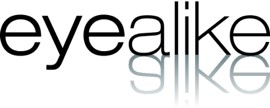 Eyealike, a visual-based search innovator, has recently unveiled software that will revolutionize the way people advertise on the web. Currently, sites like Google and Yahoo! use a text-based function to provide relevant advertisements to the user based on keywords. Social networking sites like Facebook and Myspace use demographic information to target their ads, such as age, gender, ethnicity, or geography. Eyealike's VisualAd software trumps both of those. The advertisement agency now can recognize features of images, videos, and pictures on the web to be able to "see" their consumer.
"Keywords and profile data tell us a lot about users, but imagine being able to serve up relevant ads to consumers based on facial or physical attributes, or specific objects in images or videos such as Gucci sunglasses, or even logos like Nike," said Greg Heuss, president of Eyealike. "With the visual nature of the Internet coupled with the vast amount of user-generated content, Eyealike VisualAd delivers the first real solution that helps websites comprehend the context of images and videos and uses this intelligence to present relevant ads that reach targeted customers."
How It Works
Eyealike VisualAd combines smart facial feature recognition and artificial intelligence matching technologies with 3D model-driven analysis. Using patent pending, multi-phase pruning technology - which clips short snippets of visual-based clues in images and videos to quickly, filter, sift and accurately identify images, motion, and facial features. This approach helps websites anonymously use publicly viewable images and videos in a persons' profile, regardless of whether they are tagged, to ascertain personal information in a private manner that can be used to serve up relevant advertisement. (From Article)
For example, suppose your Facebook profile picture is of you playing soccer, using this software, they can detect the image and purposely advertise for the new FIFA game or popular soccer jerseys.
My Impression
When I first read this article, I was truly amazed. I think this is going to change the way we think of advertising. With Google's and various social network's growing popularity, web advertising has become the best way to market your product/company. I can't even tell you how many advertisements I see a day while checking my Gmail or visiting Facebook. Eyealike's VisualAd software will make ads that much more relevant and further increase the competitiveness of online advertising. It's hard to imagine this type of advancement in technology and leaves me to wonder what comes next in visual detectability and recognition.
Overview
Tip'd is a recently launched social community designed to let users post, vote, and comment on stories specifically geared towards the financial situation. For those familiar with Digg, Mixx, or Sphinn, Tip'd is the same concept, but geared to capitalized on the increased interest in the financial markets.
"Social news in the traditional format, like Digg, has too broad a focus to do justice to any specific niche," says Tip'd Community Director Muhammad Saleem. "Given the political and economic climate, and people's renewed interest in the finance sector as well as personal finance, we think now is the perfect time to launch Tip'd."
The posted stories can be organized into different categories, such as Stocks, Economy, Personal Finance, and Real Estate. This feature allows you to obtain specific news about your desired interest.
My Insight
An interesting quirk I found is the ability to filter for "Upcoming News." I thought to myself, is this someone predicting future news? After playing around with the feature, I realized it was the most up to date news (generally posted minutes ago) that will become "national" news very soon. I think this type of social forum can be extremely helpful to stay up to date on breaking financial news or discover how other people feel about the situation. I would recommend this site to anyone interested in finance as its very focused and effective.
Conclusion
I hope this update provides you with some insight on the different search engines out there and how quickly the search industry is evolving. Eyealike's VisualAd will probably transform advertising, and 123people and Tip'd are excellent resources for your ever-changing needs. I would recommend visiting several search websites periodically just to see what's new and how you could benefit. The most relevant sources I found were Search Engine Land, Pandia Search News, and Alt Search Engines
---
Google Helps You Not Make Huge Mistakes
Wednesday, October 8th, 2008
There is a new feature in Gmail, which allows you to solve math problems during certain times of the day before you send out mail. This is designed to prevent you from sending mail that you might regret, such as angry letters to your boss, accidentally forwarded something you shouldn't (or worse spamming something you shouldn't), and love confessions to your best friend.
This feature can be added like this:
opt in via Settings
-> Labs
-> Mail Goggles
-> Enable
I think this is sooo funny and such a great idea. I can't tell you how many time I have sent something and later wished I would have waited a while to think before I wrote it. Its funny that Google is becoming so personable and that they are so in touch with their consumers. I am kind of surprised that in the wake of all this communication technology that their isn't more of an industry that is designed to protect humans from themselves.
Google Looks at Search Patterns Following the Debates
Wednesday, October 8th, 2008
After last night, Google's Official Blog analyzed all of the search trends following the debates. Some of the hot queries where morass, commodity, junket, cynicism, croyism, Meg Whitman, and Warren Buffet.
On the whole, from swing states, McCain had the largest spike in queries, while Obama had the generated the greatest volume of queries. On the whole, the VP candidates generated far more queries, with Biden having the highest peak, but Palin having the highest volume.
To follow these kind of trends during the election, you can use Google Hot Trends and Google Election Trends.
I think this is really cool. It just gives you an idea of what the rest of the nation is thinking, which can sometimes be distorted with polls done by the media. One of the most disturbing thing about democratic elections is how much the nation is influenced by the media. Tools on the web, which are facilitated by Google but (apparently) not with any kind of other agenda besides providing information inspires me to believe in a true democracy.
Google Uses Knol to Get Involved in the Debates
Tuesday, October 7th, 2008
Google's new tool Knol, which is peer reviewed encyclopedia, is being used to host its own debates from experts. The in depth opinions are designed give voters a better understanding so that they can make a more informed decision.
The first debate is on the economy, which features economists from the Cato Institute and the Economic Policy Institute. The opening arguments can be found here. There articles are meant to get readers involved. Readers can rate, comment, respond to, and suggest edits by making changes right in the Knol.
There is also a forum where you can suggest topics for Google's new tool, Google Moderator. Up until the election, there will continue to be debates from think-tank experts from Cato, EPI, Center for American Progress Fund, and the Heritage Foundation.
I personally think this is AWESOME. When I was in Washington DC last semester I had easy access to countless presentations like this. This allows me benefit from experts like these from anywhere in the US. It is also amazing to get the viewpoints of experts, not just newspaper journalists. It also seems like a better way to unbiased information, or at least as unbiased as possible. I wish I would have found out about this sooner!
The only thing I would change about it, even though it would be really to do, would for them to have made these debates via webcam or any kind video display system. That would make the whole thing much easier for views, like me, to appreciate. Likewise, live chats between the experts that viewers could look would be REALLY cool so that it really does seem like a debate. Its not nearly as dramatic when you just read their opening statements and analyze!
Google Releases A New Book
Monday, October 6th, 2008
A new book by Randall Stross just came out called "Planet Google". It covers their how they got started as well as current issues. It is mainly a company biography but seems to do a good job of not oversimplifying patterns that seem observable to outsiders. Here are some interesting clips:
Google has been determined to "organize the world's information and make it universally accessible and useful" since June 1999 … Until then, Google had used a modest statement of company mission that the founders had hastily put on Google's Web site at the time the site was launched: "To make it easier to find high-quality information on the web."
Google hired human evaluators to judge the relative quality of results produces by variations of algorithmic tweaks – in 2007, Google used ten thousand contractors around the world as "quality raters."
In looking back, [Google's Brian Rakowski] marveled at the public's focus on the scanning for matching ads [in Gmail], while ignoring much more serious privacy issues, such as the increased risk that e-mail on centralized servers could easily be subpoenaed or personal information in e-mail messages could be shared with advertisers. "Nobody was talking about those privacy issues and the few things we were doing to protect users' privacy," he said.
Although in all honesty, I will not be reading this book now or in the near future, I really can't help but marvel at what Google has been able to do. It is truly amazing. I would like to read a book like this about ten years from now to see if they really can deliver on some of their larger goals. Google has some extremely ambitious goals. Even though they have come a long way, I would like to know just how far they are able to go. For this reason, I almost think they are a bit premature in writing a company biography.
New Google Spreadsheets Design Live
Monday, October 6th, 2008
Last week Google announced a new spreadsheet design, which was released this week. The style change was in addition to the updated styles they have already added to the presentation and document features within Google Docs. Google has made the following adjustments:
A new set menus for the spreadsheet features
Shortcuts have been added to the tool bar in order formating easier, faster
Added a new share menu (a blue button) has all the tools needed to invite other doc users to work together, publish together, or share information
Other subtle differences:

While form is active, the menu shows total responses
Easier to insert formulas, switch between number and date formats, or access help content
I personally had never used Google Docs and I took me a while to explore all it had to offer. I then started to realize what kind of advantages having a spreadsheet via the web would be over an excel sheet. For one, it is nice to use a web spreed because there is no variance between a Mac and PC computer. I had always found it annoying to switch between my personal computer and my work computer and to have all of my Excel formating get distorted.
I also found the interface to be extremely easy to use and seemed slightly simpler than Excel. This is very beneficial for my purposes, which tend to very primitive spreadsheets. I greatly appreciated how strait forward the tools were and that they were seemingly more practical for "everyday" users. That being said, I do not know how this tool compares to users with more complicated needs.
---
by tmuir (

29 Sep 2008 16:31

)
Google Toolbar 5 now available in Firefox
A few months ago Google released Google Toolbar for Internet Explorer. This introduced a lot of brand new features, and all the Firefox users out there wanted to have all this functionality in their browser of choice.
On Saturday, Google has allowed them to do just that. A (nearly) fully featured version of Google Toolbar went up for download. This is another one of Google's beta programs, but judging by some of their other beta products it'll be better than a lot of other retail products.
Check out this incredibly exciting video put out by their toolbar team, sure to entertain!

My Take
I've never been a huge fan of toolbars. I've always understood what they were for, and why people like them to a certain extent, but to me the advantage gained seemed less than the eyesore that the bar itself actually created. It has been a long time since the last time that I played around with one, and the last time that I used one was probably the original Yahoo bar whose functionality has been duplicated entirely by the search bar in the upper right corner of Firefox.
Looking at the feature list though, I'm tempted to give it a try. The biggest feature for me is the portability of it. You can save all your preferences to your Google Toolbar account and then access it anywhere else that Google Toolbar is also installed. Couple that with all the great features like multiple Auto Fill profiles and the ability to add any of these Google Gadgets you want could make it a very cool, very helpful tool.
Facts About the Google-Yahoo Advertisement Deal
A couple weeks ago in Yahoo Update 5 it was mentioned that Google and Yahoo signed an agreement in June to bring Google Ads to Yahoo. This partnership has been getting increasing scrutiny from the US Justice Department as well as the European Union.
In order to combat some of the negative press, Google has released a site to provide information from the source about the agreement and why "the agreement and why it is good for consumers, advertisers and publishers".
The site can be found here.
My Take
This is an interesting move on Google's part. Maybe I'm just getting a little too cynical but having this information provided to me by one of the major benefitting parties doesn't give me a whole lot of faith in the usefulness of a report like this.
I don't see a site like this convincing any of the non-believers. A 17 slide PowerPoint presentation spouting facts about how non-exclusive agreements like this have never been blocked by the regulation agencies above isn't a very compelling argument. It seems more like a site dedicated to making the people who already do not have aproblem with it more comfortable with it.
Iron is Chrome with more Privacy?
Shortly after the release of Google Chrome, there were some features that raised privacy concerns. Earlier this week, the German company SRWare took advantage of Chrome's open source nature by removing all the 'features' that raised the security concerns.
A quick list of changes can be seen here:
there won't be a unique number delivered with the installation
there won't be any auto-suggest functionality available in the address bar, so no such data will be sent to Google
program crashes won't be reported to Google
there won't be any alternate error messages when you enter a wrong URL
Iron won't remember when it was installed; the timestamp feature available in Chrome was deactivated
there's no more Google Updater running in the background
From this list, there are a few key features that have been removed - most obviously being the Google Updater. Without it, Iron now won't be getting critical security updates which may or may not be privacy related.
My Take
On the one hand, I think people are being way too sensitive to these so called privacy invasions. I do understand though that there are plenty of people out there that are willing to break out their tinfoil hat the moment anyone tells you that they will be collecting data, no matter how innocuous. Especially when this data is going to go to the creators to try to make their product even better in the future. If everyone switches over to using Iron (unlikely, I know) then Google would at the very least stop receiving any information related to crashes in Chrome. That's bad news, as that information could lead to a much more stable browsing experience. Also, the fact that Iron won't keep a time stamp of when it was installed is listed as a feature kind of gave me a chuckle. Seriously guys?
On the other hand, though, I'm pleased and excited to see companies already taking advantage of Chrome's open source. Even though the proposed 'features' of Iron do not appeal to me, the fact that they were able to get in under the hood and change it is great. That's what open source is all about: Don't like something? Change it yourself. It was a pretty quick turnaround too, Chrome has only been out about a month - maybe not even that long. It shouldn't be long before we start seeing people add some features, and maybe I'll have some interest in those.
---
by laytosp (

22 Sep 2008 04:29

)
This weekend proved to be another successful weekend for Google. With the release of the search market data for August 2008, new features added to Google Maps for Mobile, and its partnering with GE on clean energy.
comScore Search Market Data for August 2008 Results Released
Of the 11.7 billion core seaches performed in the United States, during the month of August alone, Google's market share was 63%. Google saw a 1.1% increase in share since July at the expense of Microsoft and Yahoo.
My impression:
With the rise in market share coming from Google, Ask, and AOL I can't help but wonder what the future holds for Microsoft. Garrett Rogers of Googling Google provides Microsoft with some words of advice. What does not surprise me is that Google is realizing more of the market share. With their constant improvements and ease of use searchers are finding Google to be their one, quick stop when looking for information.
Update Added to Google Maps for Mobile
On Wednesday Google added a new version of Google Maps for Mobile providing the same street-level view available on desktops. The new features include:
Street View imagery
Walking directions
Business reviews
They already launched an update that allows for better location accuracy and increased search speed. Unfortunately, this newest version is only available for BlackBerry and other Java-enabled phones. Thankfully, they are working on bringing it to other platforms. (Phew for the iPhone owners)
Check out the new release in action:
My impression:
Google never seizes to amaze me! I am a little disappointed this is not yet available for the iPhone, but knowing Google it will be available shortly. I'm certainly not alone with several bloggers pleading for a similar iPhone Map Application. I currently have issues with the Google Maps on my iPhone not accurately finding my location. In addition, I would appreciate having it retrieve walking directions.
Too many times I wonder whether a restaurant is worth the drive. Google's new release never leave its user wondering. Google is expanding the means of information retrieval. Constantly building upon and improving their products because they realize the importance of user satisfaction.
Google and GE Unite

In hopes of providing customers with better energy choices Google has announced that they will be joining forces with GE. Combing their technology, information, and corporate resources in order to empower customers. They are focusing on:
Power Generation

Transmission

Distribution
==> A combination they hope to call "smart grid," but with the way electricity technologies are in common use today can be referred to as a "grid of only average intelligence."
The way they see it:
We all receive an electricity bill once a month that encourages little except prompt payment. What if, instead, we had access to real-time information about home energy use? What if our flat screen TVs, electronic equipment, lights and appliances were programmed to automatically adjust to save money and cut energy use? What if we could push a button and switch the source of our homes' electricity from fossil fuels to renewable energy? What if the car sitting in our garage ran on electricity – the equivalent of $1 per gallon gasoline – and was programmed to charge at night when electricity is cheapest?
Google and GE hope to develop policy and technology solutions to some of our major energy challenges. All the while moving the US toward a future based on renewable energy.
Our goal is to provide consumers with improved and expanded energy choices, whether it's buying renewable power, driving a plug-in car, or reducing energy bills by managing home energy use.
Related Articles:
My impression:
Crazy. It appears Google is joining the trend in going green. Several questions came to mind after I read this. For example, why Google and GE? I'm also curious as to when they suspect to have at least an implementation plan set?
With the times being so hard, I can't see this announcement coming at a better time. It seems to me Google has no limits. I can't help but wonder what Google will think up next.
---
by roopak (

17 Sep 2008 16:11

)
There are three major topics that have drawn a lot of attention recently in the world of Google:
Google Audio Indexing now on Google Labs
Google Desktop 5.8 has greatly enhanced performance
Google may allow users to evaluate searches
Google Audio Indexing now on Google Labs
Two months ago, Google introduced the Google Elections Video Search on iGoogle (Google's customizable homepage based on gadgets). This new gadget transcribes and indexes the spoken content on YouTube's Political channels. It has has now launched Google Audio Indexing on Google Labs. This new gadget will provide the incredible feature of "search within video!" Google is continuously working to add innovative new tools and many of its current projects can be seen by going to Google Labs.
For an amusing example of how this gadget can be used, go here!
My impression
This blows me away! I think this is absolutely amazing because it allows people to find out the candidates' views on the issues they care about much more quickly. It makes it easier than ever before to look up the truth behind TV propaganda within a few seconds. This should naturally lead to more educated voters in coming elections.
Thinking about the applications of Google Audio Indexing outside of election purposes, I am excited about how the university learning experience might be enhanced. If this tool could be applied to podcasts put on Ctools, students could very quickly refer back to the exact point during a class when the teacher mentioned something that they can't recall. For review purposes, students could watch the parts of lectures that are most useful to them. One blogger comments on how this technology puts us one step closer to automatic captioning.
Google Desktop 5.8 has greatly enhanced performance
Google desktop has been around for a while now and most of the initial excitement has long faded. This is mostly due to performance issues that raised many complaints. Google released the new Google Desktop 5.8 this week and many users have a renewed excitement!
Key features:
Quickly search your computer for emails, web history, and files
View news, photos and more anywhere on your desktop
Add Google Gadgets to customize your desktop and Sidebar
Developers: Create and share your own gadgets
New Features:
Support for Google Gadgets
Improved indexing
Option to remove deleted files from search cache
The major improvements to note about the new Google Desktop are that the applications are faster and the memory footprint is smaller. In addition, the new version supports flash gadgets and Google added a system that detects when a gadget is causing your computer to perform poorly, asking you whether to remove the gadget. To learn more about how Google decided what needed to be changed from the previous version, you can go to the Official Google Blog. To get a general idea of the overall benefits, you can check out this post.
My impression
Though I have never used Google Desktop, I feel like the release of this new version along with the development of Google Chrome is making Google an even greater internet titan. This is just one more way Google is showing its commitment to continuously improving its products to fit the needs of its users. Google manages to keep its users excited and therefore maintains an excellent reputation!
Google may allow users to evaluate searches
Google began running a live test last year that lets people re-rank and remove search engine results and comment on them. The picture to the right shows a screen shot of a version of this test. As you can see, to the right of the search results there are up/down arrows and X's for users to indicate their preferences.
Google first publicly detailed the different variations of the test it presented to people three weeks ago. There has been a lot of recent comment about the results of the live test and how Google will continue to improve its search. Google is unsure about whether it will add the evaluation capability to the site. One of its software engineers discussed the possibility with the media and the engineering director responsible for leading search evaluation discussed it on the Official Google Blog on Monday.
My impression
I don't think I would like to have the evaluation capability added to the site. It would probably be distracting and other users may remove results that I would find useful. Determining whether certain results are more relevant than others is far too subjective of a matter to open up to the public, because there will be no consistency in the presentation of results. I like that Google caters to its users, but I think that search evaluation should be reserved to trained professionals.
---
by jenstan (

16 Sep 2008 19:25

)
There are three main news items related to Yahoo in the past week:
Yahoo! oneConnect for iPhone
Open Hack Day
Recent Controversy over the Yahoo-Google Ad Deal
Yahoo! oneConnect for iPhone
On September 10, Yahoo released a preview of Yahoo! oneConnect, a free mobile application for the iPhone. It brings together your circle of friends and your social networks into a single easy-to-use application. Features include:
Provides full-featured phone book that can integrate contacts from your Yahoo! Address Book, iPhone, and social networks
Allows you to contact friends via Yahoo! Messenger or SMS
"Pulse" view provides at-a-glance view of status updates, photo uploads, and more on different communities, social, and professional networks (—> See Photo to Right)

Supports Bebo, Flikr, Facebook, MySpace, YouTube, Friendster, Twitter, Dopplr, and Last.fm, with the intention to support more networks in the future

Email notification that alerts you when a new email arrives

Currently compatible with Yahoo! Mail, Hotmail, Gmail, and AOL Mail
My Impression:
My initial thoughts on the oneConnect are that it seems to be a cool application. I do not own the iPhone, but if I did I would be intrigued enough to download the preview and at least check it out. However, Yahoo does have future plans to expand the application capabilities to other phones, so possibly they will make a version for my blackberry.
One of my only concerns is that some of the features would be totally useless to me, considering I'm only in one social network, Facebook. My question then would be how this application is different from the Facebook application because it seems to mimic the features of that but add other networks as well? Also, in my email address books as well as Facebook I have contacts that I would not want integrated into my address book on my phone. I feel that this would be the case for many users, as people are members of many networks with hundreds of other users.
Open Hack Day
This year's Open Hack Day took place on Friday, September 12. For 24 hours, the public was invited to the Yahoo! campus where Yahoo opened up its interface and then the guests were encouraged to hack into their system. Before the hack, over 20 different workshops were given by Yahoos where hackers learned about the Yahoo APIs. Then the guest hackers worked throughout the night, with Yahoo hackers on hand to help if they had questions or ran into any problems. On Saturday, after the hack, 90 second demos were given from the hackers to the audience and a panel of judges. Winners for the best acts were announced with prizes awarded.
Examples of Hacks from the Competition
Ganzbot was a feed-reading robot hacked together by Jeremy Gillick that gave stock and weather information.
Weather Sets was a version of FireEagle that instead of saying where you were located at a certain time it did the opposite by urging you to go somewhere else. It did this by setting up a location-based game in which one had to collect sets of colored cards based on local weather and Flickr photos.
You can find a complete Demo List on the Hack Day Website.
My Impression:
Wow. I didn't know something like this existed. It sounds really interesting and, from some of the blogs that I read about it, the demos sound very comical to watch. I recommend reading more about them if you are at all interested in the technological/programming aspect of computers. Even without having any background in it, I found it very entriguing. My only question that I could not find an answer to is what the purpose of these days is? Is it just to give insight to Yahoo on new programs and applications or does it help them find bugs in their system or…?
Yahoo-Google Ad Deal Controversy
In June of this year, Yahoo and Google signed an agreement that Google will provide Yahoo with ads that will run on Yahoo's search site. This partnership could potentially control more than 80% of the online advertising market. However, according to an article in the LA times, "growing scrutiny and opposition could cause problems for both Internet Companies."
On Monday, September 15, the European Union announced that it was reviewing the deal for antitrust implications. The U.S. Justice Department is also considering a formal challenge to the partnership. If the deal does not go through, Yahoo has the most to lose financially. The deal with Google could help Yahoo stay independent while also increasing its cash flow. We will have to stayed tuned to find out more information on the outcomes of these reviews and other updates on the controversy.
Additional News at Yahoo
Yahoo expanded the capabilities of Blueprint, their mobile development platform. This includes the ability to create standalone mobile applications and mobile web sites. More info on this can be found here.
---
by BrianHeM10 (

15 Sep 2008 13:32

)
The past week has been an extremely busy week for Google, especially considering it released its first Web Browser (Google Chrome). Some major news items and other odds & ends about Google:
Google Releases "Google Chrome" Beta
Chrome was officially released last week, but since this is a fairly big deal and this is the first Google update, I decided I should talk about it. Google has the tendency to release everything under a "Beta" test even though it has been tested internally for quite some time and tested among a select group of internet users and bloggers. This is there way of making an excuse for why a product of theirs is not completely perfect. In case any of you don't know, Google Chrome is Google's attempt at taking on Firefox, Opera, Internet Explorer, and Safari. My initial impressions of Google Chrome are a combination of "Wow", "Bleh", and "Need 3 More Months to Decide".
Wow
Favorite websites auto-load together on one page when you start up Chrome
Memory management features drastically reduce risk of huge memory usage
Google Chrome did not die when I opened up 120 tabs
Bleh
Failed Acid2 Compatibility Test (78/100)
Decent amount of compatibility issues
The design just does not work for me
Need 3 More Months to Decide
Potential for lots of add-ons, currently none exist
Memory management features only affect/influence tech-savvy people
IE8 is about to steal some thunder - should be amazing
In summary- Chrome is pretty nice. It has a small footprint, runs quick, and acts efficient. There is currently no OS X version which I am sure will upset a lot of people. Google has been quiet in the market for some time, but its competitors can't just respond with silence. Bring on Internet Explorer 8, Firefox 4 and Safari 4. As much as Google seems to have the Midas Touch with all of their products, I think Google will have a tougher time in this market than usual.
Chrome Reviews:
The real beauty of Chrome is not how it looks, how it performs, or what it does….it's what it means to the software industry. Google Chrome is being phrased as "cloud computing's operating system". The term "cloud computing" is something only people really into the software industry know and understand. In a nutshell, it refers to applications that rely on Computing-as-a-Service - the ability to scale computing power and storage instantaneously based on needs and transforms computing power into a utility (similar to electricity and water). The software architecture within Chrome lets the application (and other add-on apps) take advantage of the principle of cloud computing. Chrome will work flawlessly with Google's future and current cloud offerings (Gmail, Google Docs, Picasa, etc). Chrome is how Google wants you to access, use, and manage these applications….sounds like an operating system to me.
Google Android Coming to a Phone Near You September 23rd
Operating systems for mobile phones was usually a oft-ignored topic until the news of Google Android hit the scene. Android is Google's entry into the mobile phone market and will offer a plethora of search, performance, reliability, and expandability features. There has been a lot of speculation as to when Android will finally be open to the public and with what carrier(s)/phone(s). That question was answered on Friday. Android will be released on September 23rd on the HTC Dream. From HTC's website:
The HTC Dream will be the first Android enabled phone to the market and it is slated for a Fall 2008 Release Date. You can expect the phone to have an exceptional list of features and specs to illustrate the power of Android, Google's new open source mobile operating system.
Unfortunately, the HTC Dream will be a T-Mobile exclusive. It will be interesting to see if people flock to T-Mobile like they did to AT&T when the iPhone was released. However, the iPhone was a complete Apple solution (hardware + OS), Google only designed the OS for HTC's phone. Nevertheless, the Dream is a pretty solid phone and one I am sure could/will generate immediate interest from those with other carriers.
One important point that many people forget in the "OMG a gPhone!" craze is that Android is not targeting the same people that OS X targets - Android is much more about open source, custom applications, and expandability/openness. OS X was about design, eye candy, and combining the iPod, Phone, PDA, and Web Browsing experience on an Apple platform. The people truly excited about Android are techy/engineering people who like to write their own applications or gadgeteers who want the newest thing.
Industry insiders who have worked on Google Inc's (GOOG.O: Quote, Profile, Research, Stock Buzz) Android mobile operating system say it will struggle in the near term to match the consumer enthusiasm generated by Apple Inc (AAPL.O: Quote, Profile, Research, Stock Buzz) when its iPhone redefined the touch-screen phone market and greatly improved mobile Web surfing.
Instead, Google sees Android as an open-source platform for designing mobile devices, saying it will encourage innovation by allowing outside software developers to tinker with the system and create better mobile programs and services. (Source)
Nevertheless, I think Android will be a catalyst for many new mobile applications in the cloud and a killer-app for mobile search. The ability to integrate all of Google's search products and productivity software into a phone that will run them all flawlessly should be a major hit.
Related Articles:
Google Begins to Scan Newspaper Archives
Have you ever wondered what the news was on March 12th, 2001? Did you forget to cut out an article from November 21st, 2005? Within a few months you should be able to get those articles thanks to Google's new initiative to scan newspaper archives. Hopefully everyone knows about how Google scans books for its Google Book search - soon you will be able to find news articles written by [insert random newspaper] from [insert date].
Google announced that it plans to begin digitizing newspaper archives, make them searchable via Google News at first, and later via the newspapers' own website. Google already archives back issues of The New York Times, The Washington Post, and Time. These publications were previously available in digital formats.
The paper digitizing service will make articles printed in the papers searchable by keyword and the articles will be displayed in their full layout as they originally appeared in the newspaper. Google already has a similar operation scanning books. In the book scanning program, Google got into some hot water over its failure to get permission before scanning copyrighted works. Microsoft at one time also ran a book scanning program, which was later halted because the book scanning program didn't fit with Microsoft's goals.
I find it very confusing why these archived newspapers will be on Google News first and then added to the newspapers' own sites at a later date. Does anyone else get the feeling Google will eventually need its own country to store all the hard drives and computers they will eventually need to store the oceans of new forms of data they are trying to collect? When our parents were younger, lets say someone in a small town did something stupid and got written up in the newspaper about it. It would be a big deal for about 2 weeks, maybe 2 months, but eventually in 2 years its forgotten and most copies of the newspaper are destroyed and out of the public's view. Soon, if I get my name in the paper for doing anything bad (protesting on the sidewalk or something) it will exist forever in a Google server.
Source Article: Dailytech - Google Set to Begin Scanning Newspaper Archives
Google Puts Plans in Motion to Use 100% Alternative Energy by 2030
With its hundreds of thousands of servers operating 24/7/365, it is pretty clear Google uses a lot of electricity. The decision to use alternative energy is a simple math problem according to Google CEO Eric Schmidt:
[Eric] says that the justification for adopting alternative energy boils down to basic math, with the formula energy efficiency = savings (or E2=$) being the key. He stated, "It's just a math problem." The math adds up, he says. The result will be to cut U.S. carbon emissions in half, which he says will help to avert man-made climate change. He says there are also great financial benefits to the adoption. He says the U.S. would save 97 percent of $2.17 trillion in energy spending over the next 22 years.
More information can be read from the source article: DailyTech - Google Alternative Energy by 2010
Other Minor Odds & Ends
Finally, check out this great post on the official Google Blog about "The Future of Search" - provides some very interesting information
page revision: 4, last edited:
19 Feb 2009 16:11