Interview Prep
By
roopak (1227767637|%a, %b %e at %I:%M%p)
Introduction
Interviews are right around the corner and there are fewer and fewer jobs to be had! For this reason, I have decided to stray from my usual topic of oil consumption and focus on how to deal with the coming battles that face us all. Interview preparation is difficult because it seems like companies can ask you anything and everything and in whatever way they want. In my recent discussions with seniors, I have heard stories ranging from an interviewer playing around with his cell phone to four interviewers walking into the room and turning down the lights. Despite how crazy an interviewer may act during an interview, all you can really do is know your stuff and hope for the best. Since the markets are going nuts and students are going crazy, I decided to see how the tools we have used in BIT 330 can help prepare for the madness to come.
Company
I started by using the tools to find information about J.P. Morgan interviews. I specifically picked J.P. Morgan because it hasn't had much bad publicity and I feel like it will still exist in the coming months. I used Google Search, Bloglines, and BNET to see what I could find. I figured that I would get a good variety by using a web search, a blog search, and a deep web search. For all three, I used ["J.P. Morgan" interview blog] as my query. I thought the best resources would be blogs specifically tailored for interview prep.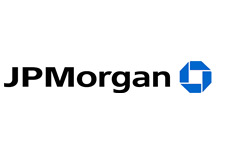 In my first few Google results, I found a nice page about J.P. Morgan on Indeed.com that had a basic description of the company and some basic information (revenue, number of employees, stock symbol, headquarters location) that was good for getting started. There were also links embedded within this information for further research. The tenth results was a forum in The Student Room where there was some specific information about the interview process given by various people. Details included the number of interviews per round, the numerical test, and how technical the questions are. Just below this result was the Vault.com excerpts of surveys of current and former employees in various positions. Overall, Google seemed like a great place to get important numbers about the company and some detailed information about the application process.
Unfortunately, Bloglines and BNET didn't yield nearly as helpful results. The first result in Bloglines did state that J.P. Morgan sets aside money for temp or temp-to-permanent jobs. Other results had no information specifically about interviewing/working at J.P. Morgan, but had news stories and interviews with people who did not belong to the company. BNET only returned results from Zacks Analyst Blog Highlights and Schaeffer's Daily Market Blog which contained articles about the stock. Of the three tools, Google Search seemed the best and Web Search in general seemed like the best method for this research.
Job Field
I decided to do a more general search next on investment banking interview preparation. I thought this would be more applicable to the average student because this is where the most prep time would be devoted. Seniors have told me that knowing specific information about a company is not always necessary, but you are always quizzed on the basics. I entered ["Investment banking interview"] into each of the three tools and hoped for the best.
The first result from Google was an excellent resource! It was an investment banking interview prep blog with various links to IB flash cards, professional networking sites, and company profile pages along with many other resources. On the home page of the blog, there was also a recent entry by the host about his internship training week. He included a brief overview of each day of training and his thoughts on the process. This site seemed extremely helpful! Other results within the top 5 included Investment Banking Interview FAQ from Cornell University's Management School and two pages from Mergers & Inquisitions (an investment banking site) with a Superday Guide and information about the selection process. This simple search in Google seemed to give me all the resources I needed to get a good start on interview preparation.
The first result in Bloglines contains a great blog entry within the Mergers & Inquisitions site about how to answer the most important interview question: "Walk me through your resume." Other good results included "What Are The Big 5s in Investment Banking Interview?" and a Brainteaser Q&A. Bloglines seemed to be a better place to find out the best way to answer specific questions that come up in an interview, while Google appeared to be a better resource to find out about the interview process.
Unfortunately, BNET found no results and simply returned a list of companies which were its top tags.
Conclusion
Though interview preparation is grueling, there are a lot of resources on the internet that make it a lot easier. People have compiled all of the information they used and blogged about their experiences so that we can learn without as much pain. From my two searches, I uncovered a lot of resources that I was previously unaware of and will definitely benefit me in the coming months. My recommendation, as I stated above, would be to use Google Search for factual information on a company and information about the interview process. I would recommend using Bloglines to find out the best way to answer specific questions. Looking at other web searches and blog searches could provide greater insight into the best way to use the internet to prepare for interviews. The deep web was once again disappointing to me, but I still believe that there is a chance it could be useful if the right deep web search engine is used for the right purpose. I plan to subscribe to RSS feeds of Google Search results and Bloglines results from the queries I used. I hope my searches will be a good launchpad for your own interview preparation searches.
page revision: 3, last edited:
28 Nov 2008 15:32