Blog entries
This page contains all the blogs from the whole semester.
---
by jenstan (

08 Oct 2008 15:46

)
As my next blog entry, I've decided to try applying what we've learned in class about Web Directories and RSS feeds to my term project. Up until now most of my searches in search engines have been unsuccessful, with maybe finding a relevant page or two to my topic. Let's see what I can find now.
Directories
With tons of directories out there such as Yahoo Directory and DMOZ, I would think that I could find something. In a directory called Mahalo I came across a category called Social Networking that produced results useful to me. However, the category of Social Software encompasses much more than just social networking sites (a rough list can be found on Wikipedia). I found this to be a big problem when searching directories. Not all directories have the category you are looking for. In fact, in my search of numerous directories, I failed to find one that actually had a category just for Social Software. It was kind of disappointing since the benefit of such a directory would have been extremely valuable to my project.
RSS Feeds
Since my search of web directories was not very promising, I now am going to search for some RSS feeds and integrate them into my Bloglines page, which can be found on this wiki under Blogroll.
My first search was right through Bloglines, using the search option "Search for feeds." The first ten did not look very intriguing or relevant. However, I continued to scroll down and found a feed from CNN on Social Software and Tagging. Now this is what I am looking for and was hoping to find to help make my search for information easier. This then intrigued me to keep looking at the rest of the feeds found. Normally, I would not look past the first 5 or ten results in a search engine, but I learned that this may possibly not be the case for blogs and feeds. I also took note that Bloglines automatically sorted the feeds by the number of subscribers, with feeds with the most subscribers at the top. This is not necessarily a good thing, because the users may have subscribed to these feeds for information other than social software. The method of sorting also reinforces that idea that I may need to look at more than just the first few results.
Actually, 10 minutes later I realized I was deceived into thinking that the site sorted them by number of subscribers because it was like that for the first few, with zero subscribers toward the end. However, after much more scrolling, I found feeds with hundreds of subscribers and in fact found them more useful. I didn't want to fix my information above to show that your first impression of a new search site is not always right. You cannot just make judgements about its procedures and ways of doing things without thoroughly analyzing it. However, my thoughts on looking past the first few results still stand, as how I found a very useful site near the 50th result.
What Should I Do Next??
Well, I find this to be a very difficult question. Web directories told me that I needed a more narrow search topic such as Social Networking. RSS feed databases told me that I could find information, but it was going to be extremely hard to find (not to mention super time consuming to search through pages and pages of results). As I continue my searches, I will look through other blogs such as Technorati and Blogs.com. Also, finding the RSS feed on CNN has led me in the direction of searching news websites. Therefore, even though my searches here were not very successful, they have given me clues as to other places to look for information and what aspects of social software I may need to focus on.
---
by dylanb (

08 Oct 2008 15:44

)
I have used RSS feeds extensively in the last year or so since I started my own blog. The value of RSS feeds to track a subject extensively day in and day out is unbelievable. There are many solutions to keep track of RSS feeds, the two most popular are Bloglines and Google Reader. I am an avid Google Reader user.
Marketshare
The first thing I wanted to do was see if more people were using Bloglines or Google Reader. I found this article from Hitwise tracking the market share (graph to the left). The article also had another chart, about where users are headed from their Google Reader page. Google seems to have a bigger share of the News and Media section. This is somewhat surprising because I feel that would be the biggest use of these readers and they are still trailing blog lines.
The next thing I checked was what users that subscribe to my blog's RSS feed use to get their RSS. Using a tool called FeedBurner I can get statistics on subscribers to my RSS feed and also offer e-mail updates through the RSS feed.
Here is the pie chart of RSS readers on my blog:
I find it interesting that the majority of my readers don't even use an RSS reader at all, they are just getting whatever I write delivered straight to their inbox. However it turns out that the majority of my users who do use an RSS reader are using Google Reader (or iGoogle, both run on the Google Feedfetcher technology). Software solutions like Firefox and Windows/IE make up another chunk, while Bloglines is only at 3%. We didn't talk about NetVibes much in class but it is apparently quite popular as the customizable home page accounts for 8% of my subscribers.
So what does all this data mean? It means there are lot's of quality RSS tools out there and finding the right one for you is key.
Comparing Features
So which is better? I am torn, so I am going to goto a pros and cons of each.
Google Reader
Off-line Reader (new)
Keyboard Shortcuts
More lightweight feed discovery — search for feeds easier than searching for articles. I like this format much better because I can find websites I like and then follow them. It seems to "just work" better than Bloglines discovery method.
Starred Items — I also like this system better than Bloglines "keep as unread" option for keeping track of things you want to go back to.
Bloglines
Playlists — Very cool feature, allows you to make pages with headlines from selected feeds.
Keyboard short cuts - Also has keyboard short cuts but not nearly as snappy with the "j" jump button between articles like Google Reader.
BETA! Upgrades VERY old frames look of old version. 3 pane view with headlines and content like Outlook for example.
Bloglines Logo logs you out. This drives me crazy, I typically click a logo to go back to some sort of home screen, not get all together kicked out of the system. This is fixed in the beta!
Conclusion
In conclusion, I think I will stick to Google Reader, at least until the Bloglines Beta is finalized. This is probably a large matter of personal preference and maybe I am just Google-person (as I write this in Google Chrome). But Google even does the little things like keep track of what blogs I read and give me a whole data sheet of trends.
---
by BrianHeM10 (

08 Oct 2008 15:30

)
Introduction
Recently, as I was browsing through Technorati and Bloglines to find new RSS feeds related to SaaS, I came across an extremely interesting (and uplifting) blog post about SaaS: A Recession Proof Sector of Technology.
If the U.S. heads into another recession, corporations likely will rein in information technology spending, and consequently, software companies will be hurt. But one class of software maker-Software-as-a-Service, or SaaS-managed to thrive during the 2000-2002 downturn and should continue to be recession proof.
The article was written in January of this year so at this time the market issues were still brewing underground but still visible in a lot of people's minds. Why would Software-as-a-Service be recession-proof? The post does not explicitly mention it, but here are three guesses:
SaaS revenue is recurring and not dependent on new sales
SaaS applications can become a vital part of a business that just cannot be "turned off"
SaaS innovations are reducing IT costs for companies and may be aided by a recession
At 12:54PM when I read this archived Forbes post, I was completely oblivious to what had happened with the stock market today (September 29th, informally referred to as Red Monday). Until about thirty minutes ago, I whole heartedly believed that the SaaS industry was made of "Chrome" and "Mesh" - inpenetrable and flexible. Apparently I (and Forbes) was sadly wrong.
(Note: If you're under a rock and do not know what is going on with the financial world, check out this blog post I found on Technorati on the Subprime Primer" with a SaaS spin. Just check it out for fun also.)
Google, Microsoft, and Amazon Lead the SaaS Plunge
Bloglines and Technorati returned tons of results when searching for "Technology Stocks Fall". Microsoft, Amazon, and Google are at the centerfold of the technology world, so not explicitly searching for SaaS worked out fine in this case.
First, I found a good article about how Google, Microsoft, and Amazon tumbled today. The general downturn of the market will force IT spending down.
Investors sold tech on concerns that, barring a bailout for the financial sector, cutbacks in lending will cause companies to trim or delay orders on computers, software, networking gear, and other tech products.
Comment: A strong benefit of SaaS is cost savings for the IT buyer. Yet, I feel like this is a long-run scenario. If I am a small or medium business with 50 licenses of GenericCRM and it works fine, not great, but doable, then in an economic downturn I definitely do not and cannot want to switch to a SaaS version of Microsoft CRM until I have a decent cash flow.
SalesForce Hits 52 Week Low: The White Knight is Knocked Off His Horse
SalesForce is the White Knight of the SaaS industry. It's not the king, or the father (or grandfather), but the saving grace of the entire software sector. Why? Because SalesForce is an epicenter of SaaS vendors, revenue, and growth. Not a good sign when The White Knight Hits 52-Week Low (Thank you to Technorati for finding this).
SalesForce fell close to $6 and dropped to around $45.
SaaS Stocks Generally Underperforming in 2008
As bad as today was for the SaaS 20, the industry is generally just not doing so good this year. While looking at my Blogline feeds for SaaS, I noticed a recent post (from yesterday) titled Software as a Service: Painful 2008. According to this post, the SaaS stocks are down as a whole for the year and down 4.53% since last week. How much down for the year? A whopping 17%. Some lowlights:
Salary.com (SLRY), which specializes in compensation software, down nearly 65% this year
Omniture Inc. (OMTR), maker of online analytics software, down 38.93%
Taleo Corp. (TLEO), which specializes in on-demand HR software, down 35.36%
RightNow (RNOW), a SaaS CRM specialist, down nearly 23%
Salesforce.com (CRM), the poster child for SaaS, down nearly 20 percent
Kenexa Corp. (KNXA), an HR recruiting SaaS specialist, down 17.10%
Profits of SaaS companies are just not growing at the pace and consistency that Wall Street expects for technology's "up and coming" group. All I know is, I do not believe these stocks are recession-proof. Whoever wrote that article must have had too much coffee and confused with the date with January, 2000 when technology stocks were so amazing they would stay afloat by levitatation if the ground was removed beneath them.
Conclusion
It is a shame that SaaS stocks are not performing well, but it's all relative - if nobody is performing well, it's just about who is doing the least bad. Yet, the macro-picture is that SaaS is supposed to be one of the fastest growing industries in the world. Even data that has been released between January 17th and today supports that claim. If the fastest growing industry in the world is still not growing fast enough and sensitive to market shocks, then there is some serious problems occuring.
Summary of Research Methods
One goal of this blog post (besides disproving the January post on recession-immune SaaS) was to discover information via blog searching / blog tools. All of the information I found today was found and compiled on Technorati.com and Bloglines.com. Using these two tools together in a tandem is fantastic! Technorati is really helpful at finding new blog posts and RSS feeds to subscribe to while Bloglines helps you organize your feeds into categories and informs you when new posts were made.
Blogs posts in general are very useful when trying to find information on a topic but their only downside is a lot of blog posts are informal, subjective, and are not professionally written. Nevertheless, those attributes can lead to posts that otherwise would not appear in a newspaper or magazine because they may not be necessarily reporting on an story; rather, they are just talking about what they observe. Blog posts are typically part of a larger blog feed which is stored as an RSS Feed. RSS Feeds are .XML pages that store the crucial descriptive characteristics of a blog post. This information can then be put into an RSS Feeder that will automatically update itself with the latest posts.
BlogLines is an advanced RSS Feed reader in that it lets you organize, edit, and track the Feeds you are interested in and informs you of any new posts you have not read. I currently use BlogLines to track all the major blogs I read. The blogs I linked to in this post - Zoli's Blog, MSPMentor, Forbes, and BusinessWeek's Tech Blog - are all part of my BlogLines feeds. Check all of them out at my BlogRoll.
---
by samoore (

07 Oct 2008 00:11

)
This page at Presentation Zen provides a very good explanation of the financial crisis. The speaker explains CDOs and how they have played an integral part in what has happened in the markets recently.
---
by BrianHeM10 (

01 Oct 2008 15:53

)
Get paid to do search! Sign up at SearchPerks. All you need to do is install the toolbar, open up Internet Explorer (Ver 6+), and visit Microsoft Live Search. Every day, do up to 25 searches on Live.com to receive up to 25 tickets per day (1 search = 1 ticket). You can then redeem your tickets for airline miles, t-shirts, games, and some other things. Might as well get paid to do the searching for this class.
---
by BrianHeM10 (

29 Sep 2008 20:10

)
This document describes several ways in which you might improve your search techniques.
Introduction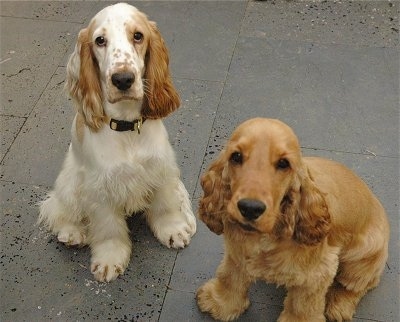 Everyone has experienced that moment where they are sitting around and all of sudden think of a question they do not know the answer to. What is the best type of TV to buy? Who was the longest living Queen of England? How did Ghengis Kahn come to power?
In today's time, the vast majority of people fire up their computer, double click on their favorite web browser, and type in a few words into Google in search of an answer. Some people, depending on the mood, "feel lucky" and take the search out of searching. For those of you who do not know what I am referring to, Google asks if "I'm Feeling Lucky" when making a search - by clicking that button, I am telling Google to just take me to the first search result that would have come up.
Unfortunately, if that vast majority of people felt lucky pretty often, then odds are they would very frequently be disappointed with where Google took them. This is because most people type in simple queries into Google - for example, Ghengis Kahn or Queens of England. If you are searching for general information about a specific topic, you might go to a Wikipedia page about it. However, specific information about any topic requires a much more specific query.
This all begs the question: how can you become more lucky? How do you improve your chances of getting the search result you want when you click the "I'm Feeling Lucky" button. Hopefully I can illustrate for you the need for advanced queries and the techniques to create them. There are two sections to this blog post: 1) Simple Queries versus Phrases and 2) Query Operators. For all of the examples, I am going to focus on the subject of dog breeds and assume that I always click the "I'm Feeling Lucky" button (and never see the actual Google Results page until afterwards).
Simple Queries and Phrases
As I mentioned earlier, simple queries are searches that are just words entered into the search box. It can be a general term like "cats" or a specific word such as "Black Lab Dogs". These are the searches that the majority of people in the world do. Simple queries sometimes work and will almost 100% of the time give you a page somewhat relevant to what you want, but there will be plenty of instances where it's just not enough.
Query: dog breeds | Result: JustDogBreeds.com - This website has some information about dog breeds, but I am really looking for a stronger list of dog breeds with more information about each one such as colors, character traits, pros and cons, etc.
Query: cocker spaniel | Result: [http://en.wikipedia.org/wiki/Cocker_spaniel] - Wikipedia is a great source of information, but if I wanted information from Wikipedia, I would go straight to Wikipedia
Query: best dog breed | Result: [http://www.glowdog.com/bestdog/] - This is certainly the worst site I was taken too. There is nothing on this site that even talks about dog breeds - the site is simply talking about dogs and how to make them the best.
The last example is really the most important of the three because it highlights one of the key issues of simple queries - independent word relationships. When I typed in "best dog breed" (without the quotes), Google searches for the most relevant pages related to best, dog, and breed. It picks the most relevant / highest-ranked pages for "best", "dog", "breed", "dog breed", "best dog", "best breed", etc. If you look at the Search Results, you will see that only about half of the first ten results have all three words in either the title or description! Why?
This is because Google, and most search engines, treat words independently unless put together in a phrase. A phrase is a collection of words bounded by quotes (" " or ' '). Phrases are very helpful to ensuring the words you enter are looked at a group. After re-entering the above words in Google as phrases, all three of the top results stayed the same, mostly because they were only two or three words. The search results are pretty different though. Now, for "best dog breed", all the [http://www.google.com/search?hl=en&q="best+dog+breed"&btnG=Search Search Results] have those three words in the title. Compare these results:
Query: the best kind of dog breed | Result: Animal Planet: Dog Breed Selector
Query: "the best kind of dog breed" | Result: Yahoo Answers: What is the best kind of dog breed?
Notice how the first result had a really popular website that was related to only a few words from the group, whereas the second result was a page 100% specific to what I was searching. Awesome! This is all because of the quotes and we forced Google to find pages that had to have ALL of the words in it. Therefore, there were only three total results (compared to 3,010,000 with the first search).
Query Operators
Query operators give us the real power to ensure we feel super-lucky. We are specifically going to look at query operators that are about different attributes such as the page-title, page-url, and page-domain.
Page Title (intitle:) and Page URL (inurl:)
We can use the intitle: operator to make sure a word or phrase is in the actual title of the page and not just found within it. Note: for all these operators, the word or phrase must come directly after the colon in the operator, no spaces!
Query: cocker spaniel dog reviews | Result: YourPureBredPuppy.com - Cocker Spaniel
This website is just really about cocker spaniels and is more of an overview than a dog review. Although we could put "cocker spaniel dog reviews" as a query, it restricts the search a little too much and in fact this query returns something completely irrelevant. We can use the intitle: operator to feel more lucky.
Query: intitle:"Cocker Spaniel" dog reviews | Result: ReviewCentre.com - Cocker Spaniels
This website is dead-on with what I was looking for! The Page URL modifier serves the exact same purpose in that it searches for within the URL and not the page title.
Site Domain (site:)
The final, and perhaps the most important, operator relates to the Site Domain. Generally, website domain names that end in .gov, .org, or .edu have the most reliable results. When searching for information you want to make sure is as correct as possible, use the site: operator to ensure only those sites are returned to you. Keep in mind that, unfortunately, Wikipedia.org is still a result option with .org but is not always accurate. Here is a great example though:
Query: number of pets in america | Result: $40 Billion Spent on Pets
This is certainly a number and is certainly about pets…but it's not what I am looking for. If add site:gov lets see what happens.
Query: site:gov number of pets in america | Result: Census.gov - Pet Ownership
Once again, this is exactly what I wanted. However, the US Census is typically a common place for statistics so I decided to try to get a similar result without using the site: modifier. It did not go so well.
Query: us census number of pets in america | Result: $40 Billion Spent on Pets
I got the same result as I did without the us census in the query! Interesting discovery.
Conclusion
In closing, I hope that after reading this it is clear that just typing in words and hitting enter will not always provide you with the result you want. You may get it eventually after trying out a few different word combinations, but why waste time when there are ways to improve the accuracy of Google's results? In the interest of space, I did not go too in-depth on all the different modifiers and operators for queries. If you want more information, please visit: Search Techniques and Strategies
---
by BrianHeM10 (

29 Sep 2008 20:08

)
Over the last few years, Google's distance ahead of everyone else in the search field continued to grow. Nevertheless, I have stuck with using Yahoo Directories when browsing for information. I liked the presentation of Yahoo's directory service and it usually helped me find information. I really never knew (or cared) that Google had its own version. Yet, today when I was comparing the search results of Google Directory and Yahoo Directory for "Software as a Service", I came away with a lot of useful information from Google and absolutely nothing from Yahoo.
The Query & The Browse
The benefit of directories is to be able to go in without really knowing what you are looking for and find a list of categories and websites that relate to a general idea you have in mind. Thus, the purpose of using these two directory services to search for "Software as a Service" was really to find some categories that relate to SaaS to use for future searches. My decision on which tool was more helpful is based on three criteria: 1) what the directories found when I typed in "Software as a Service", 2) what categories I found as a result of those results, and 3) what I found on my own starting from the home page.
Yahoo Directory Results- Very Poor
Unfortunately, the search results from Yahoo Directory were extremely poor and only returned 79 listings. The one highlight was that SalesForce.com was the 2nd result. Everything else was somewhat unrelated and/or inconsistent and the top three related categories are: Application Service Providers, B2B Customer Service Software, and B2B Electronic Data Interchange. It just was not what I wanted.
Google Directory Results - Very Good
Google Directory was on the complete opposite end of the spectrum. There were 636 results and all the results on the first two pages actually had Software-as-a-Service in the title or description. SalesForce was the first result! It is really nice when the leading company in the SaaS industry is the first thing to come up when you search "Software-as-a-Service".
The categories that were attached to some of the first 5-10 results were also very helpful. For example:
Computers > Internet > On the Web > Web Applications
Computers > Software > Business > E-Commerce > Business-to-Business
Computers > Software > Rentable
Computers > Internet > Web Design and Development > Hosted Components and Services
All of these led me to some really interesting listings of companies/products I had never heard but were grouped with companies in the SaaS 20. Fantastic! Searching is not always about finding what you know is out there but do not know right now. It is also about finding out what you do not know right now and do not know is out there. Proof:
SmugMug - A really awesome Photoediting/Sharing online service that sat below Flickr, Webshots, and Photobucket in the "Computers > Internet > On the Web > Web Applications > Photo Sharing" directory. Signed up, played with it, and its actually a better interface than anything I've used so far!
The Browse Test
After looking over the results of my searches, I went back to the home pages of both directories and began doing manual browses - going deeper into the directories one level at a time. Yahoo Directory really lost me once I got into the Computers —> Internet area. It was just really difficult to find where to go next. For Google, I got very deep and was able to find my way back to each of the four categories I mentioned above without going directly there (as in, I used other related categories to find them).
In summary, Google Directory worked like a charm and Yahoo Directory was a sad dissapointment. As usual, Google seems to just take the lead over everything Yahoo tries/tried to do.
---
by dylanb (

29 Sep 2008 16:52

)
How To Embed Blogroll Using RPC URL

[[iframe http://rpc.bloglines.com/blogroll?html=1&id=[USERNAME]&target=_top scrolling="yes" frameborder="0" border="0" width="30%" height="420px" style="face: Arial; font-size: 10pt;"]]

Paste this code and replace [USERNAME] with your username from Bloglines.
If you use a folder name (when generating the HTML in "Folder to display"), then it will not work.
---
by dpnick (

29 Sep 2008 16:26

)
Background
Rosacea is a commonly misunderstood disease, with many symptoms very similar to acne. It is distinguished by consistent redness of the cheeks and face. Some studies estimate that it affects 45 million people worldwide. I was diagnosed with rosacea my senior year in high school, and it has been a constant factor in my life ever since. I like to keep up to date with the current treatments and status of rosacea online, and I decided to try a search using different Web Directories.
A DMOZ search
For my first search, I tried a DMOZ search for Rosacea. This search gave me an array of websites, all of which are very applicable. I was stunned to see how accurate and valuable the links it provided were. Comparing these results with those from a Google search of "Rosacea" drew some paralllel results. However, in order to find those useful links in Google I had to spend a lot of time searching through the results. The DMOZ search brought back all valid responses, and presented them in a much simpler form than Google.
Yahoo! Directory search
A more specific search that I did was for Rosacea treatments. There is no cure for Rosacea, however, with different treatments it can be controlled. For this, I decided to try a Yahoo! Directory search for Rosacea treatments. In only one page of results, I found results regarding popular rosacea sites, dieting, skin care products, and forums. One site I found, http://www.drnase.com/, was really helpful and provided me with insights that I didn't have before. My Yahoo! Directory search proved very successful.
Much of the information I have found using these Directory's are things I already knew. This is because over the past several years I have invested a large amount of time researching this disease. Had I known about these resources earlier, I could have saved myself a great deal of time. This should provide very beneficial for me for the future, as it can be useful for almost any web search. Give it a shot, you'll be amazed how helpful it is!
One last study
To finish off my hunt for rosacea help, I tried a few searches in google. The most successful was a search for " * helped my rosacea" | " * cured my rosacea". This search brought back 911 results and I found several interesting and worthwhile tips. One of the links suggested taking a daily aspirin to help prevent inflammation, something which I had never heard of. While this and other tips I found may not be the cure for my problem, they certainly aid me in my search for unique ideas.
---
by samoore (

29 Sep 2008 16:26

)
If you have trouble downloading an Excel file from within your browser, here's a tip that might help you.
If the file ends in zip after you download it, then change the file extension to xls. After renaming the file, double-click on it to open it, and it should open in Excel. Woo hoo!
---
by bryblum (

29 Sep 2008 16:07

)
Introduction- Who Am I?
Alright, so here we go. My first ever blog. Well, actually it isn't - I kept a blog last year for BIT 300. But, being my "first ever blog" sounds so much cooler and impressive, so let's go with it.
Anyway, that would make this my first-ever blog post. I guess that means I should introduce myself. My name is Bryan Blum, and I am a senior in the Ross School of Business at the University of Michigan. Why did I decide to take BIT 330: Web-Based Information Retrieval? Well, put it this way. When I read the title of the course for the first time, I'm pretty sure I laughed and then thought to myself, "Web-Based Information Retrieval? Sooo…basically Googling stuff? I'm the master of Google. I'm taking the class." It's true though, it's the perfect class for me. This statement was validated when I would tell people that I was taking the class. When I tell my friends that I am taking "Web-Based Information Retrieval", they all respond with "Wow, Bryan, that class is just perfect for you."
You see, I consider myself someone who loves searching for and finding information. In fact, I could totally relate to Professor Moore on the first day of class when he told us that he always watches TV with his laptop. That's me. I must average about 10 Google searches per hour. If I hear something I don't know, I NEED to learn all about it. I guess it's a good thing.
My Motivation - "The Challenge"!
I'll relay a fun and related story: One day, I was hanging with some friends, when we started to argue about a random topic - how much it costs to get a passport. Weird, I know. Laptop on lap (obviously), I instinctively began a Google search and resolved the argument in under 10 seconds - "It costs 70 bucks," I exclaimed. End of story, right? Wrong. A friend of mine thought he could do better. "I bet I can search faster than you can. I'm such a better Google-r." A challenger! Can you believe it? A web-based information retrieval rivalry amongst friends? I'll refer to this friend from this point forward as "The Challenger".
Being the competitive person that I am, we immediately began our first-ever "Search Challenge" - a third friend came up with a question, and we raced to find the answer. Well, you guessed it. I lost the challenge. He edged me by a fraction of a second. I still haven't heard the end of it. So why am I taking this class? I NEED to be the best searcher amongst my friends. I NEED to learn new tips and tricks in order to prove my information-retrieval supremacy. Every time I learn a new searching trick, I'm going to rub it in The Challenger's face.
Using What I've Learned:
Determined to show-up The Challenger, I paid close attention to the "Search Techniques & Strategies" class. The "special search syntax" techniques caught my eye. Would using these put me over the top as the ultimate searcher?
Well, the other night, a few friends and I were watching The Sopranos and we started talking about the show's producer, David Chase. "Which other shows has he produced?" one of my friends inquired. "This is my chance!" I thought in my head, already formulating a great search using tips I learned earlier that day in class.
I turned to The Challenger. "Re-match," I exclaimed. "You're on," he responded, "first one to name another show he has produced wins."
Yep, you guessed it. I won. Demolished him. When I screamed "THE ROCKFORD FILES!", he was still flipping through pages on imdb.com! You see, my answer was actually ON the results page, in the 4th result. He needed to navigate through imdb and scroll down to get his answer.
My search was: "david chase" "producer of *" -sopranos
His search was: imdb david chase
Thanks, BIT330. You've already helped me gain bragging rights.
---
by bryblum (

29 Sep 2008 16:06

)
How Useful is Google Sets?
So, as a second part of the "Search Techniques and Strategies" portion of BIT 330, we took searching techniques to another level. Could I learn a technique today that could prove as helpful as last time?
Well, for starters, I learned about the existence of "Google Sets". I love learning about new Google products - I always feel like they are on the cutting edge. So, let's see. According to the webpage, Google Sets "automatically creates sets of items from a few examples." Alright, seems simple enough. For my first test, I typed in "Knicks", "Mets", and "Rangers". Obviously, I was going for the whole New York sports teams category. (Alright, alright. I know, I am from New Jersey, but I'm a New York sports fan at heart. C'mon…the Nets and the Devils? I can't do it). I then pushed "small set," and lo and behold, I was immediately given a list of all New York sports teams - Yankees, Giants, Jets, etc. Pretty cool. Nice work, Google.
It works, end of story. But is it? BIT 330's intention (I know, I just personified the course, weird) is to provide us with tools that are useful in finding information. Sure, Google Sets "works" most of the time and is quite fascinating, but in which instances can it be helpful? For the rest of the class period that day, I thought and thought about a situation in which Google sets could be helpful in my coursework, and I couldn't figure one out.
I'll be honest - I left class that day a little disappointed with Google Sets. It is such a great tool, but when would I be able to use it? Well, that night I was at dinner with a few friends, when the conversation shifted to (of all things!)…Jim Carrey. We were discussing how much we loved "Dumb and Dumber", "The Mask", and "Ace Ventura" when we were younger, and how much we disliked Jim Carrey's later movies, like the one that came out a few years ago where he plays God. "What the hell is the name of that movie?" everyone wondered. All of a sudden, it hit me. This is the moment. "Google Sets, work with me here, let's do it," I awkwardly encouraged the website in my head. I whipped out my Blackberry, and threw "Dumb and Dumber", "The Mask", and "Ace Ventura" in the item boxes. What do you know? "Bruce Almighty" was the 6th result. I beat my friends to the punch.
Useful for research projects? Yet to be determined. Good for remembering the name of a movie? It looks like Google Sets does the trick.
---
by samoore (

29 Sep 2008 15:00

)
I just read an informative article about cellphone usage at the NYTimes.
"In the fourth quarter of 2007, American cellphone subscribers for the first time sent text messages more than they phoned, according to Nielsen Mobile. Since then, the average subscriber's volume of text messages has shot upward by 64 percent, while the average number of calls has dropped slightly."
The article has some more interesting details as well.
---
by samoore (

29 Sep 2008 14:56

)
BusinessWeek has a special report on ``The Best of the Web 2008'' this week.
Articles on important people on the Web, the effects of the Web on politics, the social web, blogs, stocks and more. Good stuff.
---
by samoore (

29 Sep 2008 00:30

)
Yes, that's right: a search engine for typos.
Why would you want such a search engine? Hint: the answer relates to money. Read the article for more information. It's pretty cool.
---
by samoore (

27 Sep 2008 11:31

)
According to this article Search Engine Land, "Google has launched a new labs project named In Quotes. In Quotes allows you to compare quotes between the two US Presidential candidates, John McCain and Barack Obama."
---
by samoore (

27 Sep 2008 10:27

)
In an article in the Search Engine Journal, Steve Ballmer's most recent comments about search are discussed].
For Microsoft, they are the only company which stands a chance of rivaling Google in the search market five years from. This was the statement of Microsoft CEO Steve Ballmer which was given during an event by the ChurchHill Club.
But despite those statement, Ballmer admitted that it would take a lot of hardwork and more work for Microsoft to achieve this goal. Interestingly, during the same event in 2006, Balmer said about search as being a five-year battle.
They have a long road ahead of them.
---
by samoore (

25 Sep 2008 19:23

)
Okay, this isn't exactly a love letter, but David Pogue, technology writer for the NY Times, has written an article that basically describes his fondness for the Google search engine.
---
by samoore (

24 Sep 2008 20:06

)
I got a quick question from Bryan today in class about my presentation. I thought I'd give a bit more detailed answer here.
I use iStockPhoto as the source of photos for my presentation.
The presentation style I use is based on Beyond Bullet Points by Cliff Atkinson. In addition to this book, he also maintains a related Web site. This can be a very engaging method of structuring a presentation when used in the hands of an effective presenter. I now use this presentation style for my research presentations as well as my classroom presentations.
I recently read Presentation Zen by Garr Reynolds. He maintains a very active blog on professional presentation design. He has great insights into effective presentations that I wish I could more effectively incorporate into my everyday presentations.
Just last week I finished reading Back of the Napkin by Dan Roam. He also maintains a very interesting blog related to the content of his book. I have tried to practice this problem solving technique a few times since I read this book — I think it has the possibility of being very effective.
I use Apple's Keynote software for my presentations. I find it handles multimedia more easily than PowerPoint does, but this is probably a personal preference.
I use the Kensington Wireless Presentation Mouse. I use it in all presentations I give anywhere, no matter whether it's my computer or someone else's, or whether it's a Windows machine or a Mac. It's simple, it works, and it's reliable.
I use this green laser pointer because I have a hard time seeing the small red pointers that are normally available.
If any of you ever hear of any book or blog or other resource that you would be of interest to someone like me who is always looking for more information about this topic, please let me know.
---
by samoore (

24 Sep 2008 19:35

)
BusinessWeek has a short piece about blogging.
It posits that there are three types of bloggers: early adopters, professionals, and amateurs:
"First, there are the professional bloggers; increasingly, they blog for money, even if they didn't start out that way. There are also the amateur bloggers, who blog for the love of it. Then there are the early adopters; they began blogging because they were fascinated by the platform."
The author says that, no matter what type of blogger you are, you can learn from the other types.
page revision: 9, last edited:
21 Jan 2009 16:42